How to Make Dental Implants in Salinas More Affordable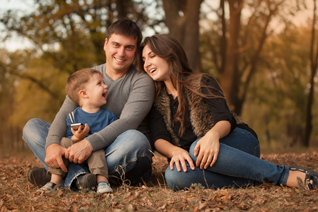 As the only comprehensive tooth replacement option currently available, dental implants in Salinas are the premier choice for giving you back a healthy, beautiful, confident smile. They do come at a higher price than other tooth replacement options, though. Many patients are initially discouraged by the seemingly-high cost of dental implants -- but there's no reason to be! There are a number of ways you can make your quality tooth replacement fit within your budget. Keep reading to find out what they are.
How Much Do Dental Implants Cost?
The total price of a dental implant procedure is dependent on a few factors and can vary widely from patient to patient. To give you a better idea of what your dental implants will cost, your implant dentist will schedule a consultation to evaluate three things: the health of your jawbone, the location of the missing teeth, and how many implants you will need. Each of these factors plays a role in the final price tag of your implant procedure.
Health of your jawbone: Many patients need to have a preliminary procedure, like a bone graft or sinus lift, before they can get dental implants. These bone augmentations add to the total cost of dental implants.
Location of the missing teeth: Because replacing front teeth requires a more delicate procedure, it may be more expensive to place a dental implant in the front of the smile than the back.
How many implants: Of course, the number of implants you need will decide how much material must be used and how complex the procedure is, thus influencing the total cost of implants.
Methods for Reducing the Price of Dental Implants
Are you concerned about the cost of a dental implant procedure? You will not necessarily have to pay the full amount out-of-pocket. Our team is well versed in ways to help make your dental care more affordable!
Two of the ways you can make dental implants fit into your budget include:
Insurance: Even though dental insurance still doesn't usually cover the cost of dental implants (despite them being well-known as the best option in replacement), you may be eligible for discounts on the crown, bridge, or denture that will be affixed on top of the implants.
Flexible spending account (FSA): Putting funds in an FSA towards your dental implants can help to reduce the cost of your tooth replacement in Salinas. Unlike with dental insurance, you are free to use the money in an FSA to both the implant post and crown. Talk to us about how you can strategically use an FSA at the end of the calendar year to ensure it covers both portions of the implant procedure.
Talk to Us Today!
If you are interested in discussing dental implants, including how we can help them fit comfortably within your family's budget, please do not hesitate to get in touch with the team at Blanco Circle Dental Care. You are invited to request an appointment with your dentist in Salinas today!