Wisdom Teeth Extraction – Salinas, CA
Don't Let Third Molars Disrupt Your Smile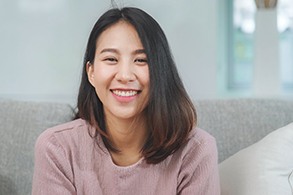 The wisdom teeth start to erupt between the ages of 17 and 25 in most people. If they're able to fully erupt without affecting the other teeth, you shouldn't have any problems. But if they have become partially impacted or are causing pain in the rest of your mouth, Dr. Hajdari may need to recommend an extraction. Call our office today if someone in your family is due to get their wisdom teeth soon. We can examine their mouth and help determine whether extraction might be necessary.
What are Wisdom Teeth?
Wisdom teeth are sometimes called third molars. They're the last set of teeth to erupt in the mouth, coming in much later than the other teeth. Since there's not much room left in the mouth at that point, the wisdom teeth often become impacted beneath the gums, which can be very uncomfortable.
Your mouth doesn't need wisdom teeth to function properly, so if they start causing more harm than good, extracting them is typically the best choice for your oral health. That said, you can sometimes keep your wisdom teeth if they don't cause any problems when they erupt.
Why Do Wisdom Teeth Need to Be Removed?
Wisdom teeth are usually removed if they're actively causing pain and damage to the mouth, or if the dentist determines that they are likely to lead to problems down the line. Common reasons for removing wisdom teeth include:
Impaction, meaning the teeth never break through the gums.
Continuous pain and pressure, usually as a result of the teeth erupting at the wrong angle.
Changes in the alignment of your bite.
Infections forming near the back of your mouth.
What to Expect from the Wisdom Teeth Procedure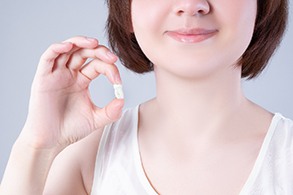 We can perform some wisdom teeth extractions in-house, although we may need to refer you to a specialist for certain cases where the teeth are trapped under the gums. The first step of the procedure is to numb your mouth so that you can stay comfortable during the extraction. The next steps depend on what state the wisdom teeth are in.
If the tooth has at least partially erupted from the gums, it can be removed by rocking it back and forth with special instruments to loosen it. For a fully impacted tooth, a surgical approach is typically needed. The tooth may need to be removed in sections to preserve as much natural bone as possible.
Recovering from Wisdom Teeth Extraction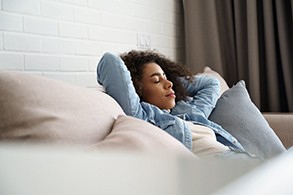 You'll be given detailed aftercare instructions before your procedure. Here is a general list of what you need to do for a smooth, comfortable recovery process:
Take any pain relievers that you have been prescribed.
Use a cold compress for 20 minutes at a time to reduce swelling.
When brushing your teeth, avoid the surgical sites.
Plan on a liquid diet for the first few days. Transition to soft foods when you're ready.
Do not use a straw, spit after rinsing, smoke, or engage in any sort of strenuous activity.
Understanding the Cost of Wisdom Tooth Extractions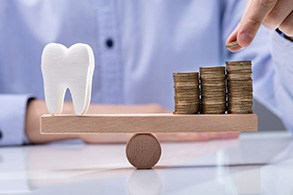 The cost of wisdom tooth extractions depends on a few factors. During your consultation, we will be able to share some specific numbers with you. We will also help you understand your payment options, such as insurance and financing. Most patients find that, with the help of available provisions, affording their wisdom tooth procedure is not too difficult. We do not want our patients to be unduly stressed about being able to pay for their oral health care!
Factors That Can Impact the Cost of Wisdom Tooth Extractions
Some factors that can have a bearing on the cost of wisdom tooth extractions include:
The number of wisdom teeth that need to be extracted. Some people have four wisdom teeth and choose to get all of them removed at the same time. Other people might choose to remove only the teeth that are currently causing problems. A number of individuals do not even have four wisdom teeth; they may have more or fewer.
Whether or not the teeth are impacted. If your wisdom teeth are fully erupted, we can remove them right here in our dental office. If they are impacted (stuck beneath the gumline), though, we might need to refer you to a specialist. Specialists may have a pricing structure quite different from our own.
The type and amount of sedation used. Some patients opt to be sedated during their procedure. We offer a couple of different types of sedation, and their prices can vary.
Does Dental Insurance Cover Wisdom Tooth Extractions?
It is fairly common for dental insurance policies to cover at least a portion of the cost of wisdom tooth removal. It is often classified as a major service, so around 50% of its price may be covered. Our team can help you to understand how your benefits apply and assist you in filing your claims. We will do all we can to help you use your plan in a way that minimizes your out-of-pocket financial obligation.
Other Options for Making Wisdom Tooth Extractions Affordable
In addition to insurance, there are other provisions that might make it easier for you to afford your procedure. For example, we accept CareCredit. CareCredit is a third-party company that offers low-interest and no-interest financing for dental procedures. Most patients who apply are quickly approved for a budget-friendly payment plan!