Salinas Cosmetic Dentist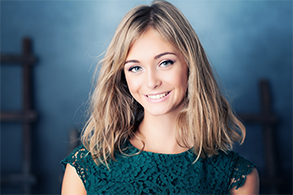 Dr. Klugman places all-porcelain veneers to transform dull and damaged smiles in as few as two visits. We also offer professional teeth whitening and even have a trademarked incentive program called Bright White Forever to inspire healthy dental habits for the promise of a whiter smile. If you are looking for straighter teeth, we can align your smile using porcelain veneers for slight misalignments or braces for more significant adjustments.
Cosmetic Services Offered
To make that possible we offer the following cosmetic dentistry services: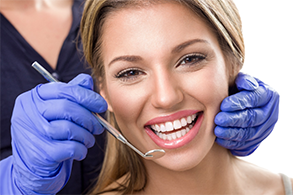 Everyone wants a brighter smile, so we make it easy to accomplish your goals with in-office or take-home whitening treatments. Our office uses a professional-grade whitening system to help you achieve a whiter smile: Opalesence professional teeth whitening. Within just a single appointment in our office, you can have dramatically whiter teeth—or you can brighten your teeth in the comfort of your own home in just a couple weeks.
Learn More
If you have multiple flaws that you would like to fix with your cosmetic dental work, now it's easier than ever. Our office offers personalized porcelain veneers that are crafted to your liking, masking a variety of imperfections all in one procedure. You can rid your smile of chips, cracks, gaps, and many other imperfections when you visit our office.
Learn More
There are instances where a patient may suffer from tooth decay or cavities. Instead of filling the area with a dark metal filling, our office offers tooth-colored fillings. This will help you repair your smile in a seamless, aesthetically pleasing way.
Learn More
Cosmetic Bonding
Sometimes patients may really desire to have cosmetic work completed but can't afford the time or costs associated with extensive treatments and procedures. Cosmetic bonding is a great alternative that's cost effective. You can fill the chips and cracks in your smile or even help your teeth look longer with tooth-colored composite resin. It's one of the easiest cosmetic treatments available.
Improve Your Smile with the Help of Your Dentist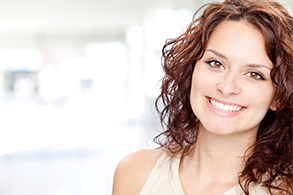 The first step you need to take when considering making improvements to your smile is scheduling a consultation with your dentist. This is critical to deciding which treatments or procedures are best for you. Your dentist will be able to evaluate the current state of your smile, discuss your budget, and lifestyle to create your customized dental treatment plan.
If you're interested in moving forward, all you have to do is call our office. We would be happy to schedule a consultation for you to meet with one of our expert cosmetic dentists. After all, our whole office is committed to helping patients reach their optimal oral health—this goes for the strength of your smile and its appearance. Plus, we're here to help you maintain your results after they're completed with regular dental checkups and cleanings!
Have all of your questions and concerns addressed during your next appointment!