Root Canal Therapy – Salinas, CA
Fast Relief for Hurting Teeth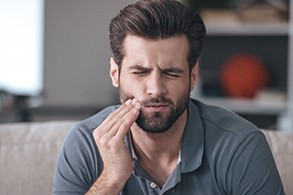 Unfortunately, teeth can't heal themselves like the rest of your body. That means if you have a toothache, it likely won't go away on its own. In fact, it's likely to get worse if left untreated! If your tooth is painful and infected, we may be able to save it from extraction with root canal therapy in Salinas. If you have a toothache, it's time to give us a call to get the care you deserve!
Do I Need Root Canal Therapy?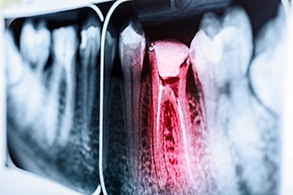 Some of the most common warning signs that you may need root canal therapy include:
However, the only way to know for sure if you need root canal therapy is to come visit Dr. Rassi for an evaluation.
The Root Canal Process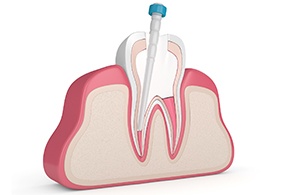 Many people are afraid of root canals because they've heard they're painful. However, when completed by a seasoned professional, you have nothing to worry about! We'll use powerful numbing medication and offer various dental sedation options to ensure you're comfortable throughout your treatment. In fact, most patients are pleasantly surprised to find that getting a root canal is no worse than getting a large filling!
Once we've numbed your mouth with a local anesthetic and that you're comfortable, the Doctor will start by making a small hole in your enamel to access the inside of your tooth. From there, he'll carefully remove any damaged, decayed, or infected tissue and sanitize the area to eliminate any bacteria. Then, the tooth will be filled and we'll place a dental crown over it to restore its strength and prevent future infections.
The Benefits of Getting a Root Canal
When you visit us for a consultation and meet our experienced and compassionate team, you'll see that root canal therapy is nothing to be afraid of. Plus, when you get root canal therapy, you will enjoy benefits like: