Veneers – Salinas, CA
Achieve a Perfect New Smile with Veneers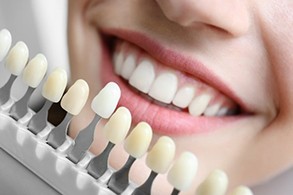 Your smile is one of the first things that people will notice about you, so why not take steps to ensure that your pearly whites look their absolute best? Here at Blanco Circle Dental Care, we can use veneers to elevate your smile from bland to brilliant in as little as two appointments. Dr. Hajdari will be happy to sit down with you to discuss your smile goals and whether veneers are the right choice for you. No matter what type of aesthetic issues are troubling your pearly whites, they can likely be addressed with the help of veneers! Continue reading below to find out more about how veneers can help you achieve a perfect new smile, or feel free to call our office to schedule a consultation.
Why Choose Blanco Circle Dental Care for Veneers?
Friendly & Experienced Dental Team
Results You'll Be Proud to Show Off
Affordable Financing Options
What Are Dental Veneers?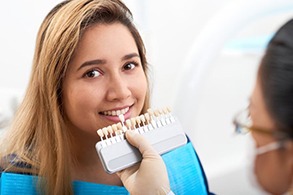 Veneers are thin, protective shells that are bonded to the outer surfaces of your teeth in order to enhance their appearance. They're crafted from a special dental porcelain that's incredibly durable and resistant to staining, and they're customized to fit your smile precisely. This incredible treatment option can target multiple cosmetic flaws at once, including discoloration, chips and fractures, gaps between teeth, and more. While other treatment options exist that can certainly target all of these issues individually, veneers are able to address them simultaneously!
The Process of Getting Veneers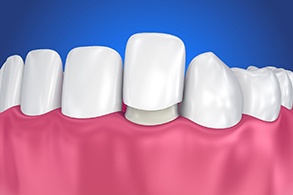 After an initial consultation at our office, you'll be scheduled for the first phase of treatment. Your teeth are cleaned, and a small amount of enamel is removed to ensure that the veneers fit nicely. Impressions are taken and sent to the dental lab where your veneers will be designed with your specific needs in mind. This process can sometimes take a couple of weeks, but it's well worth the wait! In the meantime, you'll be given temporary veneers to wear until your final ones are bonded to your teeth.
The Benefits of Veneers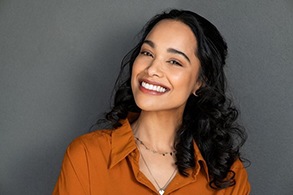 Veneers are one of the most sought out cosmetic treatment options because of the several impressive benefits they offer, such as:
Natural-looking and long-lasting results (10 – 15 years with proper care).
Improves the color, size, shape, and proportion of your teeth.
Results in as little as two appointments.
If you're ready to achieve the perfect smile you've always wanted, don't hesitate to contact our office today to schedule a consultation.