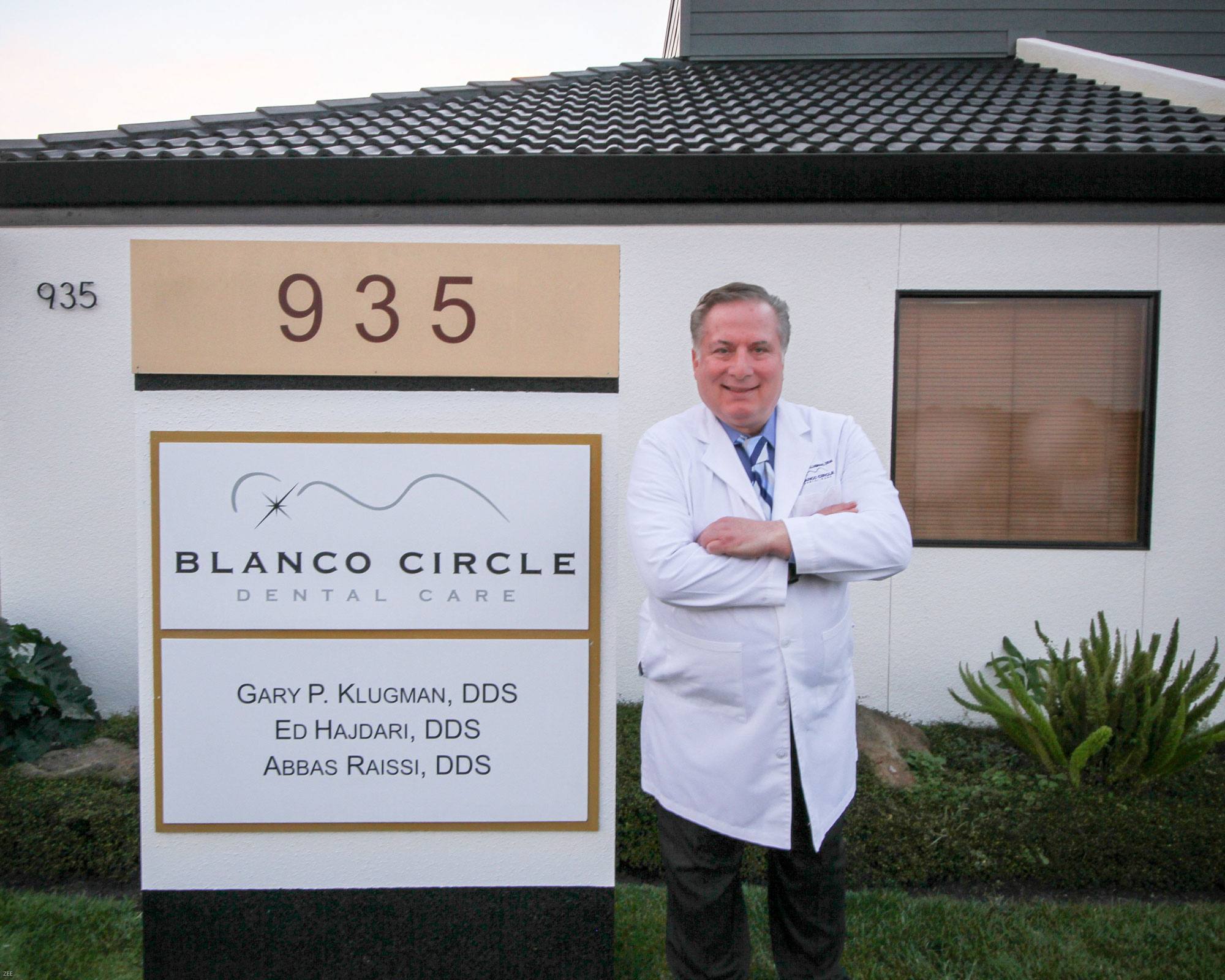 Dr. Klugman began his undergraduate education at Cal Poly and U.C. Davis. He received his dental degree from Washington University. His dental education continued in the Public Health Service after graduation. His first research article was accepted by the National Institute of Dental Research.
Dr. Klugman stays invigorated and maintains his love of dentistry by staying current with new materials and techniques. He attends meetings and continuing education classes, accumulating as much as 8 times the number of hours that the state requires. He follows his special interests in dentistry by maintaining memberships and attending meetings of a number of dental organizations. As a result of his achievements in dental implants, he was awarded a Fellowship by the International College of Oral Implantologists.
Dr. Klugman is one of approximately 500 dentists in California with the university training, experience, and testing to hold California sedation permit. The office and staff must be periodically inspected and tested to have a permit. We are proud to meet or exceed the requirements. He is the only general dentist in Monterey County to hold that permit. Dr. Klugman even inspects other dental offices doing sedation for the dental board to ensure they are following safety protocols.
His experience and willingness to share his expertise has made him faculty at Dental Boot Kamp, a Distinguished Mentor for the Center for Restorative Excellence in Seattle, a mentor for the Dental Organization for Oral Conscious Sedation he also recieved a Masters in Dental Sedation. He was appointed by the Dental Board of California to serve on the Blue Ribbon Committee on Anesthesia. He is an expert consultant for the dental board, and a regional consultant for Delta Dental. He is also a Distinguished Mentor at the Kois Center where many teachers go to improve their skills.
Dr. Klugman is a strong believer in community involvement. He is involved with the Ocean Advocate Circle at the Aquarium and participated in feeding shows as a diver for 20 years. He has also served on many boards including the Jaycees, the Chamber of Commerce, the United Way, the California International Air show, the Colmo parade, and the Monterey County S.P.C.A. He is a past-president and past member-of-the-year of the Monterey Bay Dental Society, as well as a past member of the governing body of the California Dental Association.
He lives in Salinas with his wife of more than 25 years. They have two grown sons. He has traveled extensively throughout the Pacific, shooting video of underwater life and shipwrecks. He also does feeding shows at the Monterey Bay Aquarium. His wife, Genevieve, is a dental hygienist. She served for 9 years on the Dental Board of California both as a member and secretary.