Patient Giveaways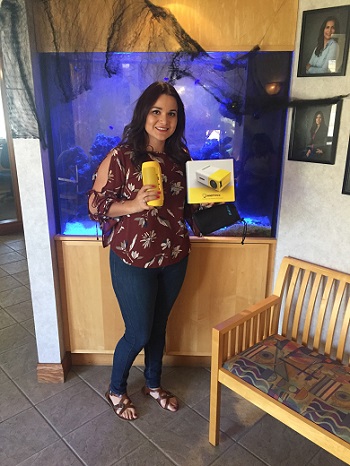 Congrats to Yvette on on winning a Portable HD Mini Projector and Portable Speaker!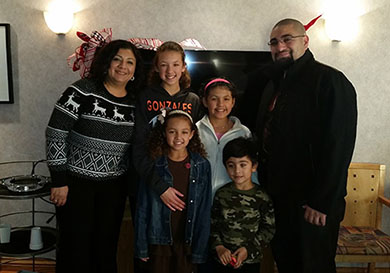 Congrats to the Amaya Family who won our patient TV Raffle!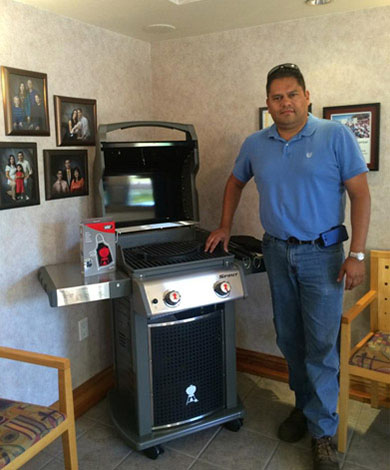 Congrats to Chris, the winner of our BBQ Raffle!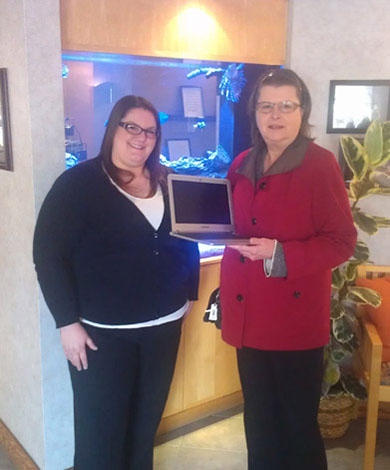 Congrats to Stephanie, the winner of our Chromebook raffle!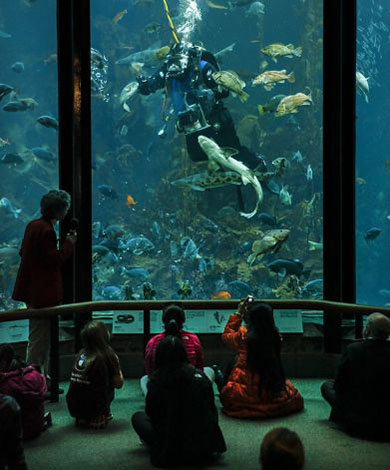 MBA Volunteer Gary Klugman feeds fish in the Kelp Forest while responding to questions Elsa Vineberg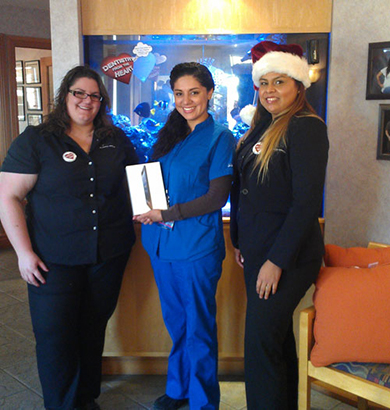 Congrats to Rosa DeLeon, the iPad raffle winner!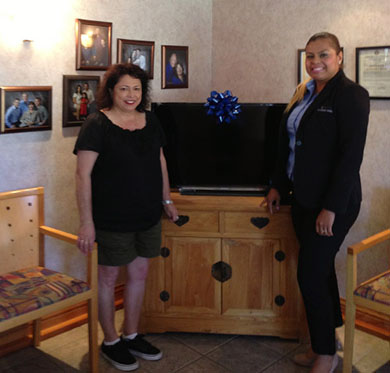 Nancy Novao TV Winner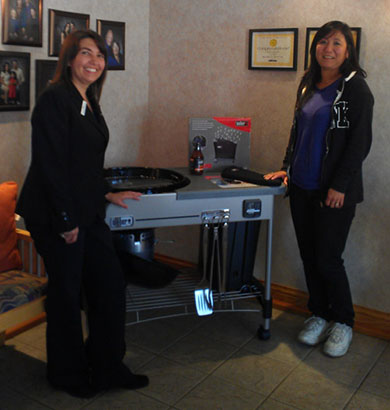 Congratulations Lorraine on winning! Happy Grilling!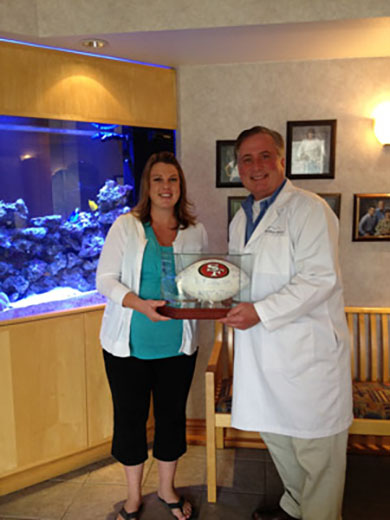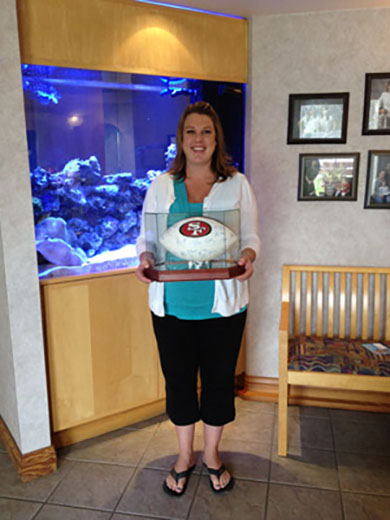 Darcy G. is the winner of the football signed by the entire 49ers football team!
Darcy's father-in-law already has offered to buy it. He was promptly turned down! When asked what she plans to do with it, she said she is going to keep it herself. She and her husband are expecting a little one shortly so she may have to share. She says she is lucky in raffles. Her entry was pulled out of a box randomly. Besides her name and contact information she wrote "I hope I win." Maybe she has a winning system!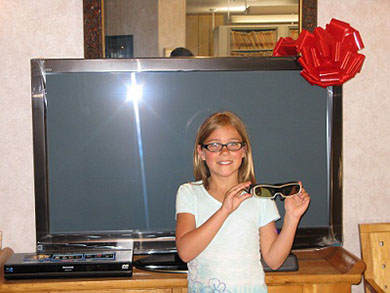 Kyla won a 3D TV!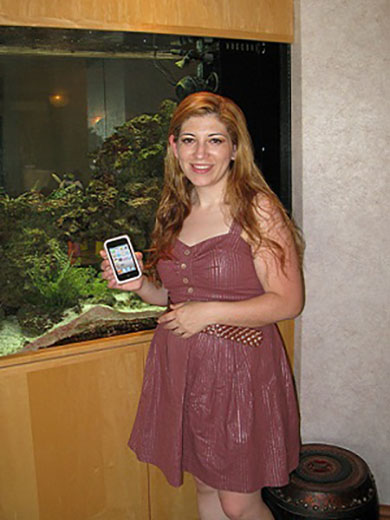 Laura was the lucky winner of a new iPod!