August 18, 2022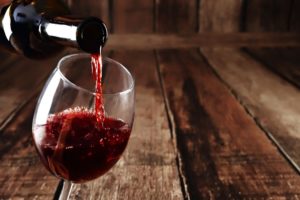 Cavities are preventable; however, 92% of adults have had at least one. Brushing and flossing are your first lines of defense against tooth decay, but your diet is equally important. Limiting sugars is vital for safeguarding your enamel. Cutting back on soda and skipping dessert can reduce your risk, but sweet drinks and snacks aren't the only things that can erode your enamel. Here are 3 cavity-causing foods you may not be aware are harming your smile.
1. Dehydrated Fruit
Raisins and other dehydrated fruit are quick, tasty snacks. They offer many nutritional benefits to give you a boost of energy throughout the day while improving your digestion and strengthening your bones. Unfortunately, fruit contains sugar naturally, which remains unchanged after dehydration. Raisins alone can contain almost as much sugar as a candy bar. Not to mention, dehydrated fruit is often sticky, so it can cling to your teeth in hard-to-reach areas, like the deep crevasses of your molars. Your dentist will recommend brushing your teeth to remove any residue after finishing your snack.
2. Saltine Crackers
Whether as a quick snack or with a bowl of soup, saltine crackers are a salty treat. They can even help alleviate stomach pain when coming down with a bug. However, eating them often can leave a lasting mark on your enamel because they contain processed carbohydrates and starches. Therefore, they are just as bad for your enamel as sugar. Chewing crackers turns them into a fine powder that can get stuck in your teeth, creating cavity-causing bacteria. It's best to brush your teeth after finishing your snack to remove any lingering food particles.
3. Alcoholic Drinks
If you enjoy a refreshing beer after a long day or a glass of red wine to boost your health, your smile can suffer the negative effects of alcohol. Many alcoholic drinks contain sugar or fruit for flavor. Besides the sugar content, alcohol also causes dry mouth. If your mouth is too dry, it creates the perfect environment for bacteria to multiply because your saliva won't be cleansing your teeth. If you can't skip your favorite adult beverage, be sure to drink plenty of water, too.
Promote A Cavity-Free Smile
A solid oral hygiene routine at home and a diet that's limited in sugars and starches can keep tooth decay at bay. Don't forget to visit your dentist at least twice a year for a cleaning and checkup. If you're concerned about your risk for cavities, ask your dentist about adding the benefits of fluoride varnish or dental sealants to your treatment plan.
About Dr. Ed Hajdari
Dr. Hajdari achieved his dental degree and has regularly continued his education in advanced services, like dental implants, oral surgery, TMJ therapy, orthodontics, and more. He maintains memberships with various professional organizations, including the Academy of General Dentistry. He strives to create healthy, beautiful smiles that last for lifetimes. If you need a cleaning and checkup, contact our office today for an appointment.
Comments Off

on 3 Surprising Foods That Cause Cavities
No Comments
No comments yet.
RSS feed for comments on this post.
Sorry, the comment form is closed at this time.