February 14, 2019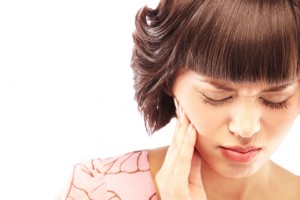 The decision of whether or not to remove wisdom teeth differs from one person to the next. In general, it's best to have them removed as a preventative measure. Otherwise, they may cause cavities or impaction later in life. However, because this is an individual matter, it's important to seek the advice of your family dentist.
Why Dentists Usually Recommend Wisdom Teeth Removal
Wisdom teeth are the third molars at the very back of your mouth. In many people, they never emerge at all. In others, they emerge completely and remain healthy throughout life.
For some of us though, our wisdom teeth can cause serious oral health problems. These may include:
Increased risk of cavities. Wisdom teeth are notoriously hard to care for.
Severe toothaches, especially when the teeth fail to fully emerge.
Widespread tooth loss due to impaction.
Not everyone experiences these problems, of course. Nevertheless, they are serious enough for most dentists to recommend wisdom teeth removal before the person is fully mature. Otherwise the process becomes not only problematic but, in many cases, uncomfortable; in other words, better safe than sorry.
 To Extract or Not Extract?
There are exceptions to every rule, of course. For example, people in their 40s who have never experienced any problems with their wisdom teeth are probably fine leaving things as they are. So what's best in your case? Here are some guidelines to keep in mind:
Unextracted wisdom teeth can sometimes grow horizontally. If this happens, then you may experience excruciating pain and need to undergo emergency dental surgery.
Wisdom teeth present an elevated infection risk to the surrounding soft tissues, a factor that's important to consider.
Wisdom teeth should be removed as soon as possible if they develop cysts or tumors.
Wisdom teeth can sometimes play a role in seemingly unrelated health problems, such as persistent headaches or TMJ disorder.
A good rule of thumb is to talk to your dentist about your wisdom teeth during your next appointment. He or she will perform a complete oral examination and offer a professional recommendation for how to proceed.
Recovering from Wisdom Teeth Extraction
Unfortunately, wisdom teeth removal has acquired a largely undeserved reputation, mostly due to antiquated or inaccurate information. Modern dental materials and techniques make the extraction process a gentle, comfortable experience for the vast majority of patients.
Extraction patients will need to eat a modified diet for a few days after the procedure. Your dentist may recommend the following foods:
Scrambled eggs.
Soup (warm, not hot).
Mashed potatoes.
Milkshakes (no added sugar).
Low-sugar fruit smoothies.
Low-sugar sugar-free ice cream.
Low-sugar yogurt.
Sugar-free gelatin.
Managing Discomfort after Wisdom Tooth Extraction
Post-extraction discomfort is usually managed using over-the-counter products such as ibuprofen, although your dentist may prescribe a stronger product.
Wisdom tooth extraction is a personal issue that requires consultation between you and your dentist. Use the information in this post to select the best option for you. We wish you lots of happy smiles throughout all the years to come.
About the Author
Dr. Ed Hajdari has been practicing dentistry for over 20 years. He's known for both his professional skill and the gentleness and compassion he shows with every patient. You can reach his office online or by calling (831) 422-7838.
Comments Off

on Do Wisdom Teeth Need Removing? A Family Dentist Weighs in
No Comments
No comments yet.
RSS feed for comments on this post.
Sorry, the comment form is closed at this time.