April 10, 2021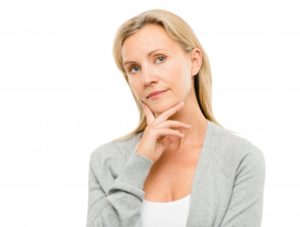 Depending on the number that are missing, there are a few options for replacing your teeth. There is one procedure, though, that stands out from the rest: dental implantation. However, some patients may be reluctant to take this route due to cost concerns. As you continue reading, learn about the advantages implants offer and discover how the dental implant cost will pay for itself in future benefits!
How Dentures Stack Up Against Dental Implants
Generally, dentures are considered a more affordable way to replace a full arch or complete set of teeth. Additionally, many patients prefer this method because a portion of the cost is usually covered by dental insurance.
While the initial investment is often less than that of implants, here are some factors that should be taken into account:
The total cost – Dentures typically last 5-10 years. Thus, you can expect recurring repair costs, which can range from $300 to $500 with each incident. If the dentures aren't repairable, you'll have to reinvest in a new set. This still doesn't account for the maintenance costs, which include the purchase of fixatives and adhesives.
The convenience cost – To extend their life and promote gum health, dentures must be removed nightly to be cleaned and soaked.
The health cost – Because dentures are an above-gum form of tooth replacement, they don't provide tension at the jawbone level that helps to prevent bone loss.
The social cost – The jawbone and facial changes that occur over time can cause dentures to slip or click when you chew, laugh or talk. There is also a greater risk of them dislodging.
Why Dental Implants are Better
By receiving dental implants that are surgically inserted into the jawbone, the necessary tension is restored. Thus, you're able to maintain your existing bone mass and offset any structural changes that could affect your appearance.
With proper care, which includes brushing and flossing at least two times a day and visiting your dentist every six months for preventive care, your implants can last 30 years to a lifetime. That means you won't have to worry about reaching for your wallet in the future to pay for a new procedure.
As an added benefit, it's much easier to care for implants than dentures, as there's no need for nightly removal for cleaning.
What's the Next Step?
To learn more about the dental implant procedure and to find out if you're eligible, contact a local dentist to request a visit. While there, you can also get an in-depth breakdown of the fee schedule so you can plan accordingly. By taking this first step, you'll be on the road to finally having your smile and functionality restored in a lasting and highly beneficial manner!
About the Author
A graduate of the California College of Ayurveda, Dr. Ed Hajdari takes a holistic and integrative approach to practicing dentistry. He is also a member of the Academy of General Dentistry and the National Ayurvedic Medical Association, specializing in full mouth reconstruction and dental implant placement at Blanco Circle Dental Care. Dr. Hajdari can be reached for more information or to request a visit through his website.
Comments Off

on Can Dental Implants Save You Money Down the Road?
No Comments
No comments yet.
RSS feed for comments on this post.
Sorry, the comment form is closed at this time.