March 4, 2022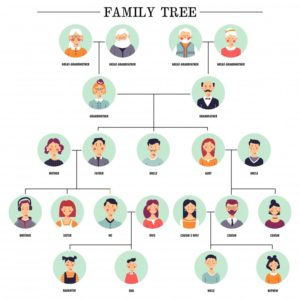 Wonder what the reason is for your discolored and stained teeth might be? It's not uncommon for someone to be faced with this source of insecurity, and you have to at least consider the possibility it has happened for genetic reasons. Especially if your efforts to fix stained teeth were ineffective, read on to learn from your cosmetic dentist in Salinas why it could be hereditary and what you can do.
Why Have My Teeth Turned Yellow?
In most cases, tooth staining and discoloration result from lifestyle factors like consuming dark-colored beverages and using tobacco products. However, others may have a discolored smile because of genetics. For example, thicker, white enamel can be inherited, just like more transparent tooth enamel can run in the family. Since the layer underneath the enamel (dentin) is yellow, the thinner the enamel is, the more yellowed your teeth will appear – even if you take excellent care of them!
How Can Heredity Influence Tooth Discoloration?
Here are two inherited conditions that can cause tooth discoloration:
Dentinogenesis imperfecta – This genetic condition causes grayish, transparent tooth enamel and weak, brittle teeth. Since teeth are weaker than usual, they're more susceptible to rapid wear, breakage, and loss. It can affect both baby teeth and permanent ones.
Amelogenesis imperfecta – This inherited condition is caused by genetic mutations and is characterized by abnormal enamel formation. It creates yellow-brown tooth discoloration and soft, fragile enamel that's more prone to damage. People with this condition are at increased risk of tooth decay and chipped, cracked, or broken teeth.
How Can My Cosmetic Dentist Help with Staining?
Do the stains on your teeth never seem to go away, no matter how much you brush and floss? Here's how your cosmetic dentist can improve the color of your smile:
Porcelain Veneers
The ultra-thin shells of dental grade porcelain are bonded to the front surfaces of teeth, masking a wide range of issues in as few as two appointments. It's an excellent solution for patients with severe discoloration! Not only can it make your smile bright white, but it can simultaneously correct other problems as well.
Teeth Whitening
Professional teeth whitening can help you obtain the bright results you desire. For in-office treatment, your cosmetic dentist applies a strong whitening solution to your teeth for about 15 minutes, and this can be done up to six times to achieve the results you seek. There is also at-home treatment available which takes about two weeks.
Cosmetic Bonding
If you have a minor stain, direct bonding can hide it in no time. Your cosmetic dentist will apply a color-matched composite resin to the flawed tooth and sculpt it to perfection, so your smile looks brand-new. The treatment can take as little as one hour, so you only need one appointment for your smile upgrade.
Don't settle for a smile you don't love – even if it's genetic. With the help of your dentist in Salinas, you can enjoy a bright, youthful grin once again!
About the Practice
At Blanco Circle Dental Care, we invite you to come experience why we have been voted the top dental practice in Salinas six years in a row. We offer sedation dentistry to help you relax, plus early morning and evening appointments are available to accommodate your busy schedule. If you seek solutions for stained teeth due to genetics or any other reason, we offer all the treatments referenced in this blog post. Schedule a cosmetic consultation on our website or by calling (831) 422-7838.
Comments Off

on Are Tooth Stains Hereditary?
No Comments
No comments yet.
RSS feed for comments on this post.
Sorry, the comment form is closed at this time.