January 31, 2017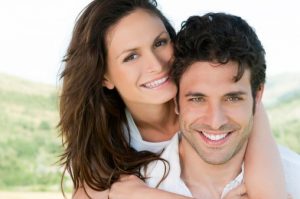 The new year is the perfect time to set new goals for yourself to improve your quality and enjoyment for life. If you have finally made the choice to get a more attractive smile this year, you have made an excellent choice to restore your confidence. However, with the new year in full swing, you have yet to schedule an appointment with your cosmetic dentist in Salinas. If you have made a new year's resolution to get the amazing smile you have always wanted, stop putting off getting your dream smile. With an array of services and friendly staff at Blanco Circle Dental Care, there are no longer any excuses to delay getting a new smile for the new year.

Benefit from a Beautiful Smile
There is clear evidence that links the appearance of your smile to how you feel about yourself. If you do not love your smile, chances are you have deceased confidence. Now, you do not have to live with low self-esteem or an unattractive smile. We offer a diversity of cosmetic procedures to give you a dazzling, confident smile.
After performing an initial consultation, we will create a customized treatment plan to help you reach your desired results. Your treatment may include one or more of the following procedures:
Teeth Whitening: Professional teeth whitening is a simple and effective way to restore a bright, youthful smile. The professional-grade whitening agent deeply penetrates the enamel to lift away tough stains. Your smile will be several shades whiter with results that last.
Porcelain Veneers: Porcelain veneers hide cosmetic flaws to produce drastic results using a minimally invasive procedure. You will have a shapelier and proportionate smile with an option that looks natural.
Tooth Colored Fillings: Remove dark metal fillings that are causing an eyesore in your smile. Tooth-colored fillings are customized to match your enamel color for a seamless repair no one will ever notice.
Dental Implants: Permanently replace missing teeth with dental implants. Benefit from a lifelong solution that closely mimics the function and appearance of natural teeth for a complete smile.
Crown and Bridgework: Do not let gaps in your smile hurt your confidence or quality of life. Fill the space with a custom bridge and dental crowns to smile brightly. You will regain oral functions and promote your oral health with a complete smile.
Cosmetic Bonding: Give chipped or abnormally shaped teeth a more attractive appearance with cosmetic bonding. The bonding material matches your enamel while being durable for a long-term fix.
Your Dentist for a New Smile
Now is the perfect time to get a new smile for the new year. While cosmetic procedures were unattainable for the average person in the past, they are now more affordable than ever. You will transform your smile with effective and convenient treatments to have a new, confident smile.
If you have been putting off getting your dream smile, stop making excuses. Contact Blanco Circle Dental Care today to schedule your consultation. We look forward to seeing you smile.
Comments Off

on Get a New Smile for the New Year with Your Cosmetic Dentist in Salinas
No Comments
No comments yet.
RSS feed for comments on this post.
Sorry, the comment form is closed at this time.