October 12, 2019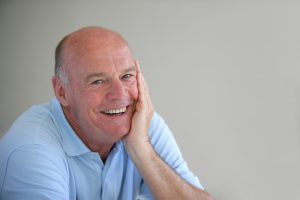 For any dentist, preserving a tooth is always a top priority. However, there are times when a tooth must be extracted. Still, on other occasions, a tooth may be lost to advanced bacteria growth or sudden trauma. No matter how or why a tooth is loss, the general consensus is that it's important for it to be replaced. A simple yet effective solution is to receive a dental crown and bridge. As you continue reading, you'll discover what the process entails and why it's a viable option for replacing a missing tooth. In addition, you'll learn about the alternative of having a dental implant placed.
What is a Dental Crown and Bridge?
A bridge is a porcelain prosthetic crown (the part of the tooth that is visible above the gum line) that is bonded to one or more surrounding teeth. The latter, which are referred to as abutments, must first be prepared by a dentist removing a small amount of material and then capping each of them with a crown, which ensures a secure restoration.
The Benefits of Dental Crown and Bridge Placement
As mentioned earlier, the crown and bridge process is performed completely above-gum. While that creates some limitations, it opens the door to people who've suffered jawbone loss or those who aren't fans of undergoing dental surgery to still have their missing teeth replaced.
Receiving a crown and bridge restoration is also a way for people short on time or more budget-conscious to have their smile and functionality upgraded.
The Dental Implant Alternative
For those who desire a more complete replacement option, there is the procedure. Instead of relying on the surrounding teeth to act as anchors, it involves a dentist carefully placing a titanium implant that mimics the original tooth root in both function and durability.
Once the implant is inserted, it typically can take up to six months for it to fuse with the existing jawbone structure and for the gums to adequately heal. Then, a titanium abutment will be added that will allow a implant-retained crown to be attached, creating a natural-looking smile and restoring up to 95% of the original chewing capacity.
Making the Right Decision
If you're worried about deciding between a crown and bridge or dental implant insertion, then remember, you're not in this by yourself. By visiting a local dentist to undergo an examination and to discuss your smile desires and needs, a plan of action can be created to revamp your smile and allow you to once again carry on your normal activities. To eliminate any guessing, reach out today to schedule your first visit!
About the Author
A graduate of Washington University, Dr. Gary Klugman is a compassionate and experienced dentist. To ensure that he can continue to provide expert and comprehensive care, he takes up to eight times the required amount of continuing education annually. And as a result of his commitment to excellence, Dr. Klugman has been awarded a Fellowship with the International College of Oral Implantologists. He replaces missing teeth with dental crowns and bridges and dental implants at Blanco Circle Dental Care. He can be reached for more information through his website.
Comments Off

on A Dental Crown and Bridge – Simple Yet Effective Tooth Replacement!
No Comments
No comments yet.
RSS feed for comments on this post.
Sorry, the comment form is closed at this time.