November 1, 2015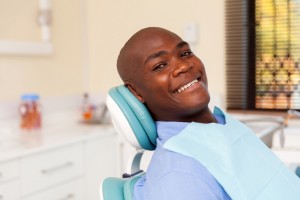 Dental care is necessary care. Don't skimp on it, but know what dental insurance covers at your Salinas, CA dentist's office.
Medical expenses keep increasing. The cost of dental services are no different. Your Salinas, CA dentists, Dr. Gary Klugman and Dr. Christina Blanco, want all their patients to get the preventive and restorative care they need. Learn the particulars of dental insurance and what benefits it affords you and your family.
What is dental insurance?
Dental insurance is commercial coverage intended to pay for a portion of dental care expenses such as fillings and cleanings. Often offered as an employment benefit, this insurance allows individuals and families to access services important for the health of their teeth and gums.
Unlike many health insurance plans, dental coverage does not have a standard co-pay followed by complete payment of services. Rather, dental policies usually pay standard reimbursements for each covered service, and then the balance is picked up by the policyholder. For instance, if a dentist charges $800 for a crown, and the insurance company covers $400 for the service, the patient must pay the balance of the bill.
Also, understand what your annual maximum benefit is. Each covered patient may, for example, be entitled to $1500 per year in covered services.
What exactly is covered?
Generally, dental insurances helps pay for a wide range of services including:
exams
x-rays
cleanings
fillings
crowns
root canal therapy
periodontal therapy
bridgework
dental implants
The team at Blanco Circle Dental stresses that each patient must read and understand his or her own dental coverage so they may access important services and plan for the costs not paid for by insurance. The staff is ready and willing to assist patients in planning their care to maximize their benefits and make dental care as affordable as possible.
What if you have no coverage?
One of the great advantages of dental insurance is low monthly premiums. No matter the dental insurance product, monthly premiums are cost-sparing. So, if you have no policy through work, you should be able to purchase coverage. However, it is critical for patients to do some research into the best plans out there.
Additionally, think of your individual and family needs.  Patients who are getting older generally need more restorative care. Are replacement services covered and in what percentage? Families with dependent children should look at orthodontic options. And what about preventive care? Routine exams, cleanings, x-rays, fluoride treatments and sealants are important for kids through adults in their senior years. Studies prove that good preventive care keeps teeth and gums healthy and that good oral health impacts systemic health, too.
We're here to help
Dentists Drs. Klugman and Bianco are dedicated to the oral health of their patients in the Salinas, CA area. They urge you to know your dental insurance coverage and to use it to full advantage. Stop in to see the support staff at Blanco Circle Dental for assistance with your coverage. Get the dental care you need and deserve from your Salinas, CA dentist!
No Comments »
No comments yet.
RSS feed for comments on this post.
Leave a comment