April 10, 2018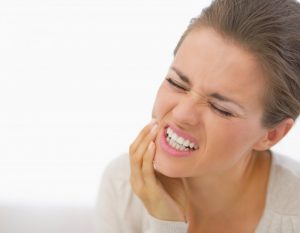 When it comes to dental emergencies, they never happen when you expect them to, most times catching you completely off-guard. Although this is the reality, it's comforting to know that there are ways to prevent dental traumas from happening. Thus, your emergency dentist in Salinas is weighing in with some helpful tips to lessen the likelihood of such unfortunate situations occurring.
What is a Dental Emergency?
A dental emergency is any situation where you experience a sudden, adverse change in the condition of your dental health. It could range from a laceration of the soft tissues in your mouth to a dislodged tooth.
If you find yourself in a dental emergency, here are the two steps you should take:
Relax – As cliché as it may sound, the first step is to take a deep breath and try not to panic. This is vital because you want to take the right initial steps to help sustain the situation as quickly as possible.
Contact Your Dentist – As soon as you can, reach out to your local emergency dentist when there is trauma. He will be able to let you know, based on the situation, how you should proceed.
Tips to Prevent Dental Emergencies
Here are some simple tips to keep in mind that will help in preventing dental emergencies:
It's important that you don't use your teeth as tools. That means that you shouldn't use them to open bottles or packages. This could lead to a chipped or dislodged tooth.
You should avoid chewing ice. Although your teeth are very strong, they are not designed to come into contact with such a hard substance. When this happens, something will break, and it's not always guaranteed that it'll be the ice.
If you participate in any type of sport, it's highly advised that you wear a mouthguard. This is because there is always the chance of a collision. In the event that this happens, the mouthguard will help to absorb some of the impact to your mouth and prevent you from losing a tooth.
Practicing excellent oral hygiene is another way to prevent a dental emergency. This is because the accumulation of plaque and bacteria on your teeth and beneath the gum line can lead to an infection, toothache or other emergent problems. By simply brushing and flossing your teeth at least twice a day, you mount a huge defense against these maladies.
The Power of the Semi-Annual Visit
A final way available to prevent dental emergencies is to maintain six-month visits with your dentist to receive cleanings and examinations. At these appointments, your local professional and staff will provide you with a clean mouth, teeth and gums and will also be able to identify any developing issues that could lead to a dental emergency.
As part of your proactive approach to your oral health, reach out to your dentist to schedule a visit today!
About the Author
Dr. Gary Klugman earned his DDS degree from Washington University and has since remained driven to offer the absolute best care to his patients. As a means of accomplishing that goal, he goes above and beyond his professional requirements, attending 8 times as many annual hours of training as he's required by the state. Along with his many credentials, Dr. Klugman is an authority in sedation dentistry and an affiliate member of several professional organizations. He practices at Blanco Circle Dental Care and can be reached for more information through his website.
Comments Off

on Your Emergency Dentist in Salinas Offers Tips for Avoiding Oral Trauma
No Comments
No comments yet.
RSS feed for comments on this post.
Sorry, the comment form is closed at this time.