March 26, 2018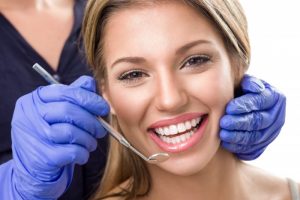 You can't always be prepared for every situation. Unfortunately, sometimes accidents happen. If that's the case and you experience a dental emergency, do you have an emergency dentist in Salinas that's readily available to help you? If not, you should! Learn about why same day dental emergency care is one of the things that you should expect from your local dentist in this week's blog post.
Your Dentist Addresses These Dental Emergencies
Although many dentists will help with dental emergencies, our local team will treat any of these dental emergencies right away with a same day dental visit:
Knocked out teeth
Partially dislodged teeth
Cracked or broken teeth
Severe toothache
Object stuck between the teeth
Lost or damaged dental work
Injury to the gums
Injury to the jaw
Facial pain or swelling
When you call us with an emergency, our team will be there to answer questions, offer first-aid tips, and provide immediate same-day care, if necessary.
Choose a Dentist Before Going to the ER
Many patients may automatically turn to their nearest emergency room for health care assistance—even when it comes to your mouth. The truth is that in most cases, emergency rooms are full of patients that are suffering from many different problems and most of them don't have anything to do with teeth.  You'll most likely be stuck in a waiting room for hours on end, waiting for a nurse or doctor to finally be able to treat you.
When you do finally receive dental care, you'll notice that there isn't typically a dentist on hand to help you.  The nurses and doctors there may end up referring you to an emergency dentist in Salinas anyway! Be sure to just call your local practice first before anything.   This way, we can address your concerns in the heated moment, working to keep you calm and offer helpful advice until you're able to make it to our office.
Same Day Dental Care Matters!
Although many practices offer emergency dental care, they require a scheduled visit. However, we understand that that's just not how life works! Accidents happen all the time and you should be able to receive quick, effective care for your teeth and gums in the case that one takes place.
Thankfully, our office offers abnormal hours that work around the typical person's busy schedule. Since we stay open later than most offices most days and are even open on every other Saturday, there's a great chance that you'll receive care as soon as you experience trauma to your smile.
Office Hours
Monday: 9:00 am to 6:00 pm
Tuesday: 7:30 am to 4:30 pm
Wednesday: 7:30 am to 4:30 pm
Thursday: 9:00 am to 6:00 pm
Friday: 8:00 am to 5:00 pm
Every other Saturday :9:00 am to 3:30 pm
Are you ready to receive the care that your smile needs to stay healthy and strong? Don't hesitate to call your local practice!
---
About Our Office
Here at Blanco Circle Dental Care, we know that a dental accident is time sensitive and the pain is nothing to joke about. We would never want any of our patients to feel alone or confused in that hectic time. Feel free to call us the minute that you experience a dental emergency! We're here for you when you really need us.
Comments Off

on Visit an Emergency Dentist in Salinas the Same Day!
No Comments
No comments yet.
RSS feed for comments on this post.
Sorry, the comment form is closed at this time.