March 18, 2017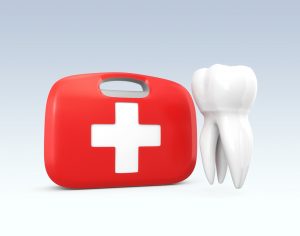 You decided this year was the time to finally take a vacation – you work so hard, and you deserve some time at the beach. You thought it would be a calm trip, but when the surfboard popped out of the water and knocked out one of your teeth, it wasn't very relaxing. But luckily for you, Blanco Circle Dental Care was able to take care of you and get you back to enjoying your time off. As your premier emergency dentist in Salinas, they provide the healthcare you need, no matter the type of urgent situation.
What Should I Do In A Dental Emergency?
Dr. Gary Klugman is familiar with many urgent oral health situations. And, you don't have to live in Salinas to take advantage of his excellent chairside manner and professional expertise. We're happy to treat patients in Spreckles, Boranda for dental emergencies – and, people drive from as far as Castroville, Marina, Corral De Tierra and Chualar to see us.
Regardless of where you're located in the greater Salinas area, follow these dental first aid tips from Dr. Klugman if you are experiencing an oral health emergency:
Knocked-Out Tooth – If you lose a tooth, pick it up by the crown (the part you chew with) and rinse it off with water. Try to put it back in its proper position – if you're unable to do this, put it in a glass of milk. Either way, call us right away at (831) 586-8002.
Broken/Cracked/Chipped Tooth – Breaking a tooth will require immediate care to prevent infection and to save as much of your natural tooth as possible. If you have a break, save the broken pieces and contact our office ASAP.
Loose Tooth – Although not urgent, if you have a tooth that's loose, this is still an emergency. Don't wait for it to come out on its own – reach out to our office right away so we can preserve your oral health.
Broken Filling or Dental Crown – Sometimes, dental restorations can wear out and break. Most often, people won't be able to tell they have a broken filling, but a crown is more noticeable. You can try to gently remove and save the crown, so you don't swallow it. Then, get in touch with us for care.
Toothache – Think a toothache can be taken lightly? Think again. This is serious business, since teeth often ache and become sore when infected. And, because your mouth is so close to your brain, oral infections can quickly become deadly. Don't delay – contact us asap if you have a toothache.
Facial or Jaw Injury – If you have severe bleeding that doesn't stop with applying pressure for 10-20 minutes, go to the ER immediately. We'll be able to provide care after the ER treats you. And, be sure to follow up with us even if the ER cares for you and sends you home – the doctors at the hospital can frequently miss diagnosing a broken jaw, so get the specialized care you need with us.
What Should I Do If I Have A Dental Emergency?
Stay calm.
Contact our office immediately – (831) 586-8002.
Perform the appropriate dental first aid steps.
If you're dealing with a dental emergency, or if you'd like to prevent one from happening by taking good care of your teeth, schedule your appointment with your dentist in Salinas –  Blanco Circle Dental Care.
Comments Off

on See Your Emergency Dentist In Salinas & Save Your Smile
No Comments
No comments yet.
RSS feed for comments on this post.
Sorry, the comment form is closed at this time.