January 14, 2020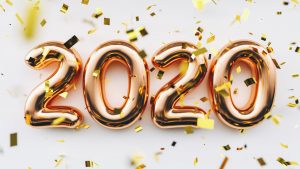 Dr. Klugman, Dr. Hajdari, and the rest of our staff at Blanco Circle Dental Care wish you a Happy New Year! We want to thank all of our patients for their support in 2019, and we expect 2020 to be even better as we continue to bring Salinas high-quality comprehensive dental care and gorgeous, healthy grins. A visit to your dentist could be the perfect way for you to start off the new year on the right foot; read on to learn how!
Schedule Your 2020 Checkups and Cleanings Now
As you might have heard, most dentists and dental organizations will encourage you to schedule at least two checkups and cleanings every year. If you haven't already set up your first appointment for 2020, now's the perfect time! We're happy to treat patients of all ages, and in addition to routine examinations and cleanings, we also offer other preventive services. For example, if you or a loved one participates in any kind of sport, we can offer athletic mouthguards that can protect your smile from damage. We can also offer dental sealants for children or other patients that might have a hard time keeping the teeth near the back of the mouth clean.
Why Your Biannual Checkups are Important
Are you thinking you might be able to save time and money this year by avoiding your dental visits? Think again! Putting off your biannual visits could very easily lead to the buildup of plaque and tartar in areas of your mouth that you've unknowingly missed while brushing and flossing. That puts you at risk for tooth decay and gum disease, which often develop silently; by the time you realize something is wrong, the bacteria in your mouth have already inflicted severe damage. You could end up needing a root canal or periodontal therapy – or, in the worst case scenario, tooth extractions.
To avoid these outcomes, your dentist at Blanco Circle Dental Care can check for signs of decay and gum disease and treat them in the earliest stages possible. And thanks to a cleaning that covers every nook and cranny of your teeth, we can often prevent these oral health issues from forming in the first place.
Your biannual checkups are also an opportunity to look for strange lumps or discolored patches that could serve as an early warning sign of oral cancer. Finding out you have cancer can be the most devastating news you receive all year, but your chances of survival will be much greater if it's found early on.
Call Us Today!
When it comes to providing gentle care that covers all of your dental needs, you can always count on Blanco Dental Care. Whether you need to schedule a checkup, want to ask about cosmetic improvements, or have a serious issue that needs to be examined, we're here to make sure you and your family stay smiling all throughout 2020.
About the Author
Dr. Gary Klugman maintains his love of dentistry by staying up to date with the latest materials and techniques. He is a past member of the governing body of the California Dental Association, and he's one of only 500 dentists in California to hold a state sedation permit. To schedule your first 2020 checkup with Dr. Klugman at Blanco Circle Dental Care, visit our website or call (831) 422-7838.
Comments Off

on Happy New Year from Blanco Circle Dental Care!
No Comments
No comments yet.
RSS feed for comments on this post.
Sorry, the comment form is closed at this time.