March 31, 2023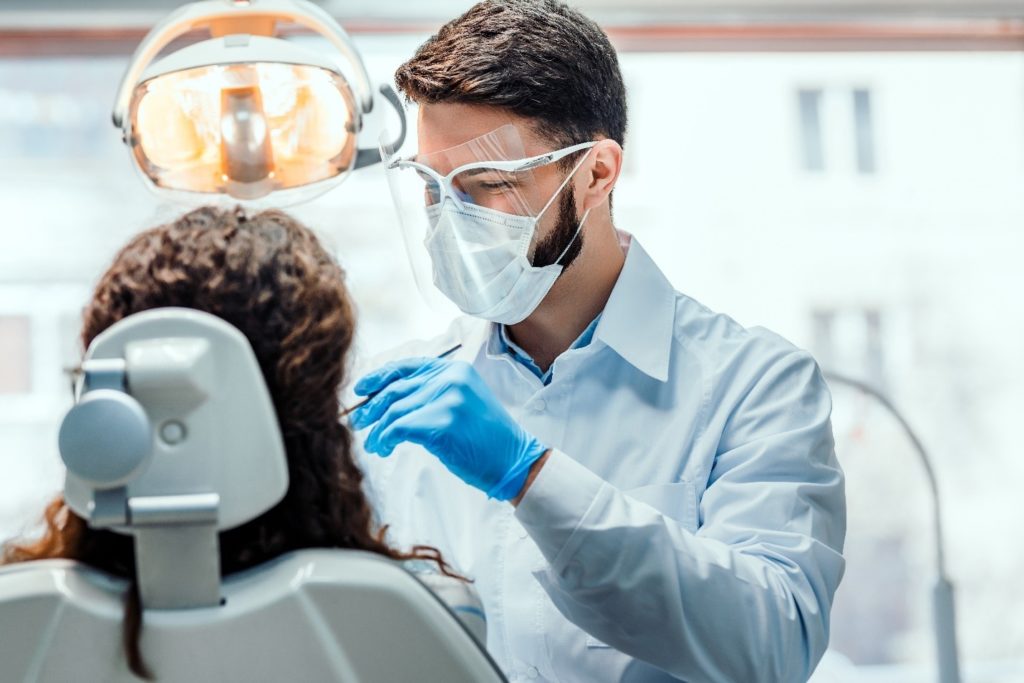 Dental implants are highly successful and can last a lifetime with proper care. Even with a 95% success rate, just like with any other medical procedure, there is still a slight chance of complications, such as loose implants. If this happens, it's important to seek professional help immediately. But what causes it? If you have a loose dental implant, read on to learn about the possible causes and what your dentist can do about it.
4 Common Causes of a Loose Dental Implant
Osseointegration is the process of bone growth around a dental implant to fuse it with the jawbone. If the implant is loose, this means that there has been a problem with this process. Potential causes of a loose dental implant include:
Overloading – Overloading occurs when too much force is applied to dental implants. It can impede osseointegration and may happen when a patient receives their restorations too soon after having the implants placed. If osseointegration is not successful, the implant may become loose and may need to be repaired or removed.
Infection – Periodontitis is a gum infection that can develop around implant sites. It's similar to gum disease and can happen shortly after implant placement or several months to years in the future. Periodontitis attacks the jawbone, which can cause the implants to become loose.
Osseointegration failure – As previously mentioned, if osseointegration is not successful, an implant may become loose. Smoking, diabetes, poor oral health, and gum disease are all things that can compromise osseointegration.
Low-quality prosthetics – If the restorations attached to the dental implants are not properly secured, the implants may become loose and unstable.
How Your Dentist Can Help
If you notice that your implant is loose, please contact your dentist as soon as possible. They will help you schedule an emergency appointment and give you instructions on what to do in the meantime. Early intervention is the key to success in restoring your smile.
Your dentist will examine your mouth and identify the cause of the loose implant. They will then work with you to develop a treatment plan. In the meantime, avoid chewing on the affected side of your mouth and practice good oral hygiene. Additionally, avoid bad oral habits like smoking and drinking excessively as well as using your teeth as tools to lower your risk of a loose dental implant later on.
About the Practice
Dr. Ed Hajdari, Dr. Arian Chehrehsa, and the team at Blanco Circle Dental Care are dedicated to providing their patients with a comfortable and hassle-free dental experience. They offer a variety of treatments to improve oral health, including dental implants, which can fill in gaps left by missing teeth and create a natural-looking smile. To set up an appointment with Dr. Hajdari or Dr. Chehrehsa or to learn more about dental implants, visit Blanco Circle Dental Care's website or call their office at (831) 422-7838.
Comments Off

on What to Do If You Have a Loose Dental Implant
No Comments
No comments yet.
RSS feed for comments on this post.
Sorry, the comment form is closed at this time.