February 1, 2016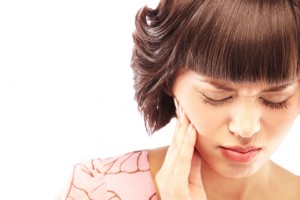 Blanco Circle Dental Care sees emergency patients the same day.  Lost tooth or crown–whatever the issue, your Salinas emergency dentist puts you first.
The best dental practice takes care of you when an unexpected problem occurs. You lose a tooth. A tooth aches. A big filling fractures. Your Salinas emergency dentist at Blanco Circle Dental Care know these things can't wait.
The importance of emergency dentistry
At Blanco Circle Dental Care, the patient comes first. Excellent preventive, restorative and cosmetic dental services keep smiles healthy and attractive. Plus, office amenities such as TVs and blankets create an atmosphere of comfort and relaxation.
One of the most important dental services at Blanco Circle Dental Care is emergency dentistry.  In fact, according to the American Dental Association, the right care, delivered quickly, makes the difference between saving and losing teeth.
The professional team at Blanco Circle Dental Care wants patients to call the office immediately with a pressing dental concern. In fact, patients can usually be seen the same day if they contact the office by 10 a.m. Additionally, someone is always available to give specific direction in response to a sports injury, cracked tooth, symptoms of infection and other problems.
Strategies for dental emergencies
Your Salinas emergency dentist outlines first response strategies for dental emergencies. Employ them while waiting to see someone at Blanco Circle Dental Care.
Avulsed tooth If you get a tooth knocked out during sports or a fall, try to place the tooth back in the socket. Dental researchers indicate that a lost tooth has a better chance of permanent re-implantation if it is replaced in the empty socket immediately. The patient can hold the tooth in place while getting to the dental office.
The tooth may be rinsed with warm water to remove dirt or other debris, but clinging soft tissue should remain in place. If patient cannot replace the tooth, he should hold it between cheek and gum or put it in a plastic zipper bag with milk or an over the counter tooth preservation product.
Toothache Ibuprofen or acetaminophen relieves some discomfort due to tooth abscess (infection), lost filling or fracture. An ice bag to the jaw reduces swelling.The patient should retain fractured pieces of the tooth, a lost crown or chipped veneer to take to the dentist's office.
Lacerated soft tissue Cuts and bleeding require direct pressure or biting on sterile gauze. If the laceration is very serious, transport immediately to the nearest emergency room.
To avoid dental emergencies, athletes–professional or amateur–should wear custom mouth guards. Also, never bite or chew hard things such as ice, taffy or your pencil! As always, prevent problems related to decay and gum disease by getting routine exams and cleanings at Blanco Circle Dental Care.
Call your Salinas emergency dentist
Don't ever wait to contact the office with your important concern.This professional dental practice was voted #1 in the Salinas area for good reason. The patient really is #1!
No Comments »
No comments yet.
RSS feed for comments on this post.
Leave a comment