September 6, 2023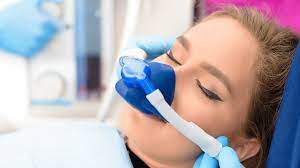 Research reveals that dental fear affects more than 75% of adults to some extent, and 5-10% experience severe dental phobia. Sedation dentistry provides comfort and relaxation for those grappling with dental fear or anxiety during their visits. Additionally, it offers several other benefits for users, making it a valuable option for individuals seeking a more comfortable and stress-free dental experience. Read on to explore five other categories of people who can benefit from sedation dentistry.
#1: Those Who Suffer from TMD Or Other Jaw Problems
Sedation dentistry proves beneficial for individuals suffering from temporomandibular joint (TMJ) dysfunction, which can lead to jaw joint and muscle pain along with restricted jaw movement. Patients with these jaw-related issues may experience discomfort when required to keep their mouths open for extended dental treatments. Sedation dentistry helps alleviate this discomfort, enabling them to receive necessary care without pain.
#2: Those Who Are Undergoing a Long or Complex Treatment
Dental sedation offers significant benefits for lengthy or complex dental procedures, ensuring that patients remain relaxed and comfortable throughout the treatment process. By utilizing sedation, patients can undergo these procedures without the discomfort or restlessness often associated with dental treatments.
#3: Those Who Have an Overly Sensitive Gag Reflex
Patients who struggle with a sensitive gag reflex, which can be activated by various factors such as anxiety, postnasal drip, or acid reflux, may frequently encounter discomfort during dental appointments. Dental sedation proves highly effective in alleviating this issue, providing enhanced comfort during these appointments, and can be customized to suit the severity of the gag reflex.
#4: Those Who Have Very Sensitive Teeth
Sensitive teeth can arise from a variety of oral health issues, such as cavities, enamel wear, exposed tooth roots, and chipped teeth, all of which can lead to discomfort during dental procedures. Sedation dentistry offers a solution by fostering relaxation and comfort during treatment, effectively diminishing both pain and anxiety.
#5: Those Who Are Uncomfortable Sitting in the Dental Chair for Long Periods
Patients with physical injuries, specific health conditions, special needs, or those at certain ages may experience discomfort during extended dental treatments. Dental sedation can be employed to provide them with a sense of ease and relaxation during these procedures.
Apart from its effectiveness in addressing dental fear and anxiety, dental sedation offers a range of benefits to patients. If any of the concerns mentioned resonate with you, discussing dental sedation options with your dentist is recommended to ensure comfortable and hassle-free essential treatments.
About the Practice
Dr. Ed Hajdari, Dr. Arian Chehrehsa, and the team at Blanco Circle Dental Care are committed to ensuring their patients have a comfortable and stress-free dental experience. They provide a range of treatments to enhance oral health, including dental sedation options designed to alleviate dental fear, sensitive gag reflexes, and other worries, ensuring a relaxed and enjoyable treatment environment. For more details about dental sedation at Blanco Circle Dental Care, please visit their website or contact their office at (831) 422-7838.
Comments Off

on 5 Benefits of Sedation Dentistry
No Comments
No comments yet.
RSS feed for comments on this post.
Sorry, the comment form is closed at this time.