September 17, 2019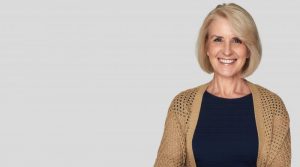 Each tooth is dependent on those surrounding it to maintain its position. Therefore, if even one is left missing for a prolonged period of time, there can be issues. One challenge that can arise is the other teeth shifting. This can cause further problems, one of which is the accelerated accumulation of bacteria and plaque. Thankfully, this and other unwanted issues can be averted with the placement of a dental implant. To get an understanding of what makes the procedure so effective, the question needs to be answered: "What are dental implants made of?" Continue reading as a local dentist provides some insight!
What is a Dental Implant?
When a tooth is missing, the main issue is that either the root has detached due to sudden trauma or an extraction, or it has dissolved. Unlike any other form of tooth replacement, a dental implant addresses the problem of a missing tooth at the root level.
This is accomplished by a cylinder-shaped titanium post being inserted into the underlying jawbone. Then, over a period of three or more months, the implant fuses with the existing bone through an integral process called osseointegration. After sufficiently healing, the patient can then receive a titanium abutment, which acts as an anchor that connects the implant to a porcelain crown, bridge or a set of implant-retained dentures.
Why is Titanium Used?
Dentists prefer titanium for dental implants for the following reasons:
It's biocompatible, which bodes well for the fusing process.
Titanium is ultra-strong. Thus, it's able to withstand the volatile environment of the mouth.
With proper care, which includes practicing excellent oral hygiene and maintaining regular dental visits, a titanium dental implant can last 30 years or more.
One point to keep in mind is that although titanium is a highly effective material to use for the implant and the abutment, you must have a sufficient amount of existing jawbone for the dental implant process to be successful. Therefore, before any work begins, your dentist will assess your current condition.
How Dental Implants Can Change Your Life
It is absolutely impossible for your life to stay the same once you receive a dental implant. Not only does it allow you to again eat the foods you love, but it also helps to prevent any further degradation of your oral health.
To learn more about the process and to find out if you're eligible, contact your local dentist to schedule a visit. By receiving a dental implant, which is the best form of tooth replacement available, you'll soon have a brand-new life!
About the Author
Dr. Gary Klugman is a graduate of Washington University. Even with several years of experience under his belt, he remains committed to expanding his knowledge and further honing his skills. As part of his commitment to excellence, Dr. Klugman has earned a Fellowship with the International College of Oral Implantologists, and he places lasting dental implants at Blanco Circle Dental Care. He can be reached for more information through his website.
Comments Off

on Are Dental Implants the Best Option for Replacing Missing Teeth?
No Comments
No comments yet.
RSS feed for comments on this post.
Sorry, the comment form is closed at this time.