January 17, 2022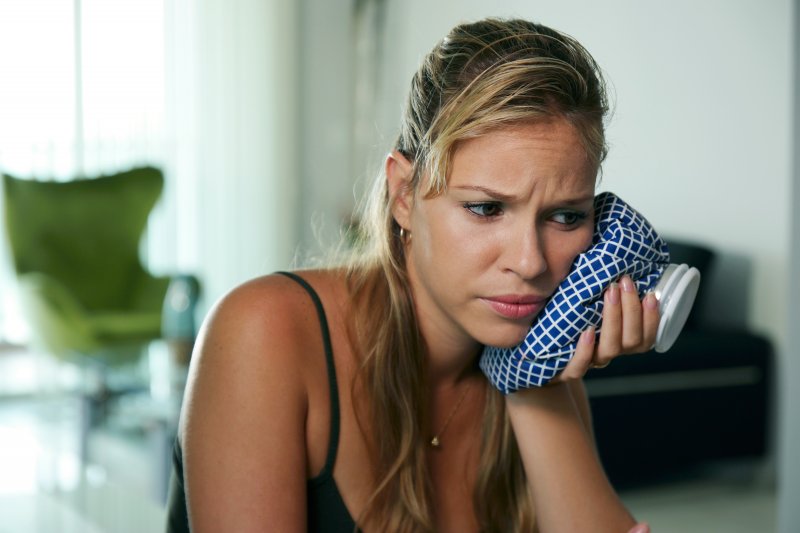 Have you recently learned that you need to have your wisdom teeth removed? Though not everyone has wisdom teeth and those who do have them may not need an extraction, five million people have theirs removed every year. According to the American Dental Association (ADA), extractions may be necessary if you experience changes where those teeth are located, such as pain or discomfort, a repeated soft tissue infection, or cysts. Read on to learn about what you can expect from wisdom tooth removal and ways to take care of your smile afterward.
How Long Is the Wisdom Tooth Recovery Process?
The wisdom teeth removal process will vary depending on the tooth and how difficult the surgery will be to complete. Some people will require stitches to close the wound, and some won't. In certain cases, surgery may even lead to bruising, swelling, and discomfort. All these factors impact how long it will take for you to heal after wisdom teeth removal. Even so, most people can expect it to take a few weeks for them to heal completely. Here's what wisdom tooth recovery generally looks like:
First 24 hours – Blood clots will begin to form.
2 to 3 days after – Swelling in your mouth and face should start improving.
One week after – Unless you were given dissolvable stitches, your dentist will have you come back into their office so they can remove them.
Seven to 10 days – Stiffness and soreness in your jaw will begin to fade.
Two Weeks – If you had any mild bruising on your face, it should be healed by this point.
Aftercare Instructions
Post-op care is key to preventing complications or infections. Your dentist will give you aftercare instructions on how to properly clean your mouth and protect it from harm. Make sure that you follow this advice closely. The aftercare instructions your dentist gives you will usually include:
Rinse with warm salt water – Add half a teaspoon of salt to a glass of warm water and rinse with it to keep the surgical spots clean. Rather than spitting, hold your mouth over the sink and let the water fall out so you don't dislodge the blood clots.
Use gauze – If there is excessive bleeding, place gauze over the area and gently bite down for 30 minutes to absorb it.
Take it easy – For the first day or two after surgery, avoid doing anything that may dislodge your blood clot or stitches, like exercising.
Tips for a Speedy Recovery
Now that you know how to take care of your mouth after your wisdom teeth have been removed, what can you do to encourage a speedy, problem-free recovery? A few tips to facilitate the healing process include:
Apply a cold compress – If you're experiencing pain, swelling, or bruising, apply an ice pack or a cold compress to lessen discomfort.
Watch your diet – Eat soft foods like pureed fruits and veggies, smooth or blended soups, yogurt, scrambled eggs, and cooked cereals to avoid complications.
Rest – Make sure to give your body time to heal by getting plenty of rest.
Antibiotics – If your dentist prescribes antibiotics to prevent infection, take them as directed and stop using them if a rash or other unfavorable reaction occurs.
By following these steps, you'll be able to recover quickly and correctly. A healthy, pain-free smile will be yours in no time!
About the Author
Blanco Circle Dental Care is here to administer the effective, efficient care you deserve. If your wisdom teeth are causing problems and need to be removed, they can extract them and provide you with the after-care information you need to maintain a healthy, problem-free smile. Visit Blanco Circle Dental Care's website or call their office at (831) 422-7838 for more information on the wisdom tooth removal process or to set up an appointment.
Comments Off

on What to Expect After Wisdom Tooth Removal
No Comments
No comments yet.
RSS feed for comments on this post.
Sorry, the comment form is closed at this time.