June 11, 2013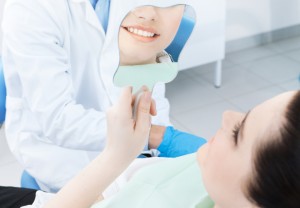 Do you need dental work performed but find yourself putting it off? Unfortunately, you're not alone. At Blanco Circle Dental Care we try to encourage our patients to visit us as soon as possible. Many people delay dental work for numerous reasons, including the following:
Fear
Cost of the procedure
Sounds and smells
Appointment time
Pain or discomfort
Not wanting to be judged
Health concerns
No matter how good your reasons to delay your dental care may seem, in the end they're simply not worth it. Delaying dental care only makes the issues worse. This could lead to more pain or discomfort, or even a dental emergency. When you finally do seek treatment, it may end up being more expensive than if it had been treated earlier.
Also, you're putting yourself at a higher risk for losing a tooth. Not only is it expensive to replace missing teeth, but it also puts you at risk for losing more teeth. Delaying dental care only serves to put the health of your smile at risk.
If you need dental work done, give us a call today. Our caring staff is here to help and meet all your dental needs. There's no need to delay your dental care any longer.
At Blanco Circle Dental Care, Dr. Gary Klugman and Dr. Christina Bianco provide quality general, cosmetic and sedation dentistry services. Our Salinas, CA dental office serves patients from Hollister, Monterey, Seaside, Prunedale, Marina, Greenfield, Gilroy, and King City. Call us today to schedule your next appointment.
No Comments »
No comments yet.
RSS feed for comments on this post.
Leave a comment