April 16, 2013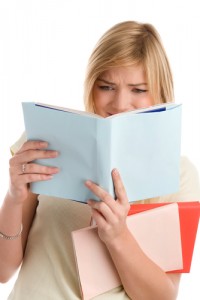 At Blanco Circle Dental Care, we understand that figuring out how to pay for your dental care is important to our patients, so we're here to help. We accept a variety of insurance plans, CareCredit, cash, checks, and all major credit cards.
Today we want to educate you about your dental insurance. The name can often be a bit misleading, as it's not an insurance plan in the same sense as your medical or life insurance. A better way to think about it is as a benefit plan. If you have eyeglass benefits, it's very similar to that.
Every insurance plan is different, so please contact your insurance provider for the specific details of your plan. Generally, a dental insurance plan has a maximum paid benefit of between $500 to $2,000 a year and cover certain procedures. Most plans cover a maximum of $1,000 worth of dental work.
This is a fixed amount that does not vary based on your needs. You may require dental procedures beyond your yearly maximum coverage to ensure the health of your smile. If you choose to only limit your dental treatments to what your dental insurance covers in a year, it could have a negative impact on the health of your smile.
We want all of our patients to be able to afford the dental care they need for their dental health. Whether it's through dental insurance or other methods, we are here to help come up with a plan so you can afford your dental treatments.
At Blanco Circle Dental Care, Dr. Gary Klugman and Dr. Christina Bianco provide quality general, cosmetic and sedation dentistry services. Our Salinas, CA dental office serves patients from Hollister, Monterey, Seaside, Prunedale, Marina, Greenfield, Gilroy, and King City. Call us today to schedule your next appointment.
No Comments »
No comments yet.
RSS feed for comments on this post.
Leave a comment