February 17, 2014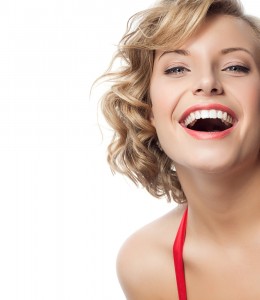 Many consider a smile is a first impression, and people strive to make sure they give the best first impression possible. If you have gapped or misaligned teeth, you may find it difficult to have confidence in your smile. You may have considered braces, but many people associate braces with having a mouth full of metal, possibly causing embarrassment. Luckily, many advances have been made in the world of orthodontics, and Blanco Circle Dental Care is able to offer ClearCorrect Braces to our patients!
Unlike traditional braces, ClearCorrect are invisible braces, giving you the ability to straighten your smile as inconspicuously as possible. The way ClearCorrect works is through a serious of clear aligners, made just for you! You wear each aligner for two weeks at a time, and then simply switch to the next phase of aligners when the time is up. At the end, you have a beautiful, straight smile that you can flaunt!
There are many benefits to ClearCorrect Braces, one of them being they offer better oral health while straightening your smile. Whenever you need to eat, drink, brush, or floss, simply remove the aligner, do what you need to do, then reapply when you are done! Also, ClearCorrect eliminates the pain associated with traditional braces, as well as mouth abrasions caused by the wires and brackets. If you are curious about ClearCorrect and how it can help you change your smile for the better, call our office and make an appointment!
At Blanco Circle Dental Care, Dr. Gary Klugman and Dr. Christina Bianco provide quality general, cosmetic and sedation dentistry services. Our Salinas, CA dental office serves patients from Hollister, Monterey, Seaside, Prunedale, Marina, Greenfield, Gilroy, and King City. Call us today to schedule your next appointment.
No Comments »
No comments yet.
RSS feed for comments on this post.
Leave a comment