May 28, 2013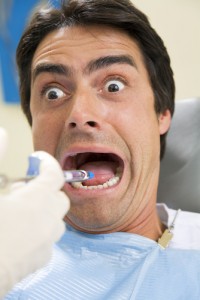 Do you experience anxiety at the thought of going to the dentist? Is fear causing you to delay or avoid treatment? We offer sedation dentistry to help better meet the needs of our patients.
In the past, patients could only be sedated at an oral surgery office, and the only procedures these offices provided were extractions. Blanco Circle Dental Care introduced oral sedation to Northern California fifteen years ago. We are still the only general dental office in Monterey County that offers IV sedation. This is great for our patients, because it eliminates the need to go to multiple offices for all these procedures.
During sedation, you'll feel relaxed and comfortable while we work on your teeth. This procedure helps us to perform dentistry on many patients we wouldn't be able to treat otherwise. Dr. Klugman has a master's from the College of Sedation in Dentistry and is an expert examiner for the Dental Board of California. Also, our office receives referrals from dentists and physicians every week because of the quality and skill of our sedation services.
Sedation dentistry can be a great choice for our patients that experience dental fear or anxiety. Give us a call today to see how we can help improve your smile. Dr. Klugman is skilled at performing sedation dentistry and would love to help you in any way he can.
At Blanco Circle Dental Care, Dr. Gary Klugman and Dr. Christina Bianco provide quality general, cosmetic and sedation dentistry services. Our Salinas, CA dental office serves patients from Hollister, Monterey, Seaside, Prunedale, Marina, Greenfield, Gilroy, and King City. Call us today to schedule your next appointment.
No Comments »
No comments yet.
RSS feed for comments on this post.
Leave a comment