April 2, 2013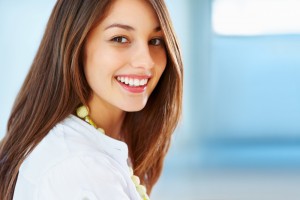 While we all know that eating lots of sugar and sugary foods is bad for our teeth, sometimes it's just hard to avoid using sugar. Did you know that there's a natural sugar called xylitol that's actually better for your teeth than other varieties of sugar? At Blanco Circle Dental Care, we are always searching for ways to help our patients better care for their smiles.
Xylitol is another form of sugar that has extremely few calories and is safe for diabetics. It's naturally found in some fruits and vegetables, including berries and mushrooms. The real benefits comes when you look at how it affects your dental health.
After you eat foods containing regular sugar, the bacteria on your teeth will multiply and attempt to wear away at your enamel. Xylitol helps to neutralize the bacteria and prevent the acid erosion of your enamel.
Thus, it's a way to get the taste of sugar in foods while helping to protect your teeth. This is a great solution that we urge all of our patients to consider using. While xylitol can be found in some over-the-counter sugar free chewing gum, you can get a more effective dose from gums like this one from CariFree. There are a variety of xylitol products available, including gum, mouthwash, toothpaste and mints.
Making the switch to xylitol gum or using other xylitol products could be a great way to help protect your teeth against cavities. We want all our patients to have healthy, beautiful smiles and are here to help in any way that we can.
At Blanco Circle Dental Care, Dr. Gary Klugman and Dr. Christina Bianco provide quality general, cosmetic and sedation dentistry services. Our Salinas, CA dental office serves patients from Hollister, Monterey, Seaside, Prunedale, Marina, Greenfield, Gilroy, and King City. Call us today to schedule your next appointment.
No Comments »
No comments yet.
RSS feed for comments on this post.
Leave a comment