October 8, 2014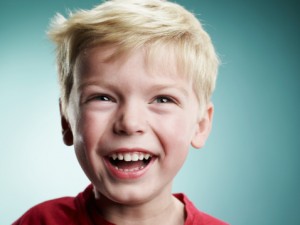 At Blanco Circle, we understand that a dentist's office is not necessarily your child's favorite place to be. Especially if it is your child's first time at our dental practice, they may not know what all involves a dental checkup. Between the strange sounds and the bright lights, your child may not know what to do. Dr. Christina Bianco understands how a child must feel walking into a dentist's office, which is why she and our friendly and welcoming staff make a point to help your child feel welcomed and comfortable when coming in for their appointment. By offering children's dentistry at our Salinas, CA dental office, we want to ensure the oral health of your entire family, even the youngest of members.
Many parents may not know when the right time is to bring their child in for their first appointment. We recommend bringing them in around the age of three. We want them to be as knowledgeable as possible when it comes to healthy oral care routines, as it will increase their chances of carrying those habits with them as they grow older.
One common practice in children's dentistry is dental sealants. Because a child's smile is much more susceptible to decay, we want to ensure that we give them the best chance in having a healthy smile for years to come, and sealants are great ways to ensure that. Dental sealants are plastic, thin coatings that are painted in the grooves of your child's teeth, primarily the teeth that are located toward the back of the mouth. This prevents food particles and bacteria from settling in the grooves and causing tooth decay in your child's smile.
Another aspect of children's dentistry is fluoride treatments. Fluoride is a naturally occurring mineral that strengthens teeth and delays the progression of tooth decay. Fluoride also attracts other minerals, all working in tandem to make your child's smile healthy and strong! If you want to set your child's appointment with Dr. Bianco and our amazing staff, contact our office today!
At Blanco Circle Dental Care, Dr. Gary Klugman and Dr. Christina Bianco provide quality general, cosmetic and sedation dentistry services. Our Salinas, CA dental office serves patients from Hollister, Monterey, Seaside, Prunedale, Marina, Greenfield, Gilroy, and King City. Call us today to schedule your next appointment.
No Comments »
No comments yet.
RSS feed for comments on this post.
Leave a comment