March 22, 2015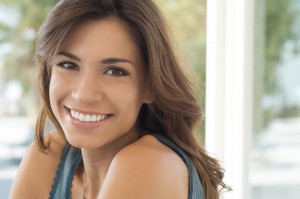 The first and foremost responsibility of a dentist is the health of your teeth and gums. But sometimes, you want a dentist who understands how important it is for you to have a smile that looks good, too. And that's where cosmetic dentistry comes into the picture. Dr. Gary Klugman and Dr. Christina Bianco at Blanco Circle Dental Care in Salinas, CA, offer a number of cosmetic dentistry treatments, so you can have a smile that is beautiful and confident.
Teeth Whitening
Probably the most common and the most popular cosmetic procedure is teeth whitening. Whether you prefer to whiten quickly in our office or at home on your own time, we have the right whitening system for you. Both of the systems we use at Blanco Circle Dental Care are by Opalescence®.
Cosmetic Bonding and Porcelain Veneers
For teeth that are deeply stained, or are chipped, cracked or slightly crooked, the solution may be cosmetic bonding or porcelain veneers. With cosmetic bonding, one of our dentists uses a tooth-colored composite resin to correct your smile imperfection. The composite material is bonded to the facial surface of your damaged tooth to create a new form or finish. Porcelain veneers, made of ultra-thin layers of dental porcelain that are bonded to the front of the teeth in your smile zone to create a new and beautiful smile, conceal your teeth's flaws.
ClearCorrect
ClearCorrect is an orthodontic system that uses clear plastic aligners to straighten teeth, rather than traditional metal braces. If you missed the opportunity to have braces as a child and you would now like to straighten your teeth as an adult, ClearCorrect can be the inconspicuous option you might prefer.
Call Our Office Today
If you would like to schedule a consultation to learn more about any of the cosmetic dentistry procedures that Blanco Circle Dental Care offers, then call the office today. We conveniently serve patients in Salinas, CA, as well as Hollister, Monterey, Seaside, Prunedale, Marina, Greenfield, Gilroy and King City and beyond.
No Comments »
No comments yet.
RSS feed for comments on this post.
Leave a comment