August 14, 2015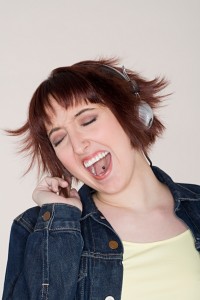 For some people, oral piercings are a means of self-expression and individuality. The truth of the matter is, however, that piercings have been practiced by most civilizations throughout history. Preserved bodies, such as those of Egyptian pharaohs, have piercings. Mayans practiced the art of tongue piercing, and as a mark of puberty, Eskimo young men pierced their lower lips. So the trend is hardly new. What is new, though, is what we know about the connection between oral piercing and oral health. Committed to your complete oral health, Dr. Gary Klugman and Dr. Christina Bianco at Blanco Circle Dental Care in Salinas, CA, offer the facts about oral piercing and the health of mouth.

From one or more tongue piercings to a range of piercings in the cheeks, lips and gum tissue, there are any number of combinations available for oral piercings. A person considering any of these piercings should realize that the mouth is warm and always moist area that is filled with millions of bacteria. If careful oral health care is not vigilantly maintained, then these bacteria can travel through the piercing wound into the bloodstream and on to other parts of the body. Even at the time of the piercing, complications can result if sterility is ensured. The complications might be:
Tetanus
Cellulitis
Hepatitis B
Allergic reaction
After the piercing, other health concerns can result if all or part of the jewelry is swallowed; if the jewelry interferes with chewing; and if there is bruising, swelling or extended bleeding.
Oral Care Tips from the Dentist Salinas Trusts
If you are considering an oral piercing or if you already have one, then Dr. Klugman and Dr. Bianco would like you to know the best techniques you can use to protect your oral and general health.
After you've eaten, brush your teeth and your tongue with a non-alcohol or saline rinse.
Be sure to floss at least once every day.
Although tempting, try not to click the jewelry against your teeth and gums.
Wash your hands and regularly check to be sure the jewelry is tight and secure in order to avoid swallowing, inhaling or choking loose jewelry.
If you are active in athletics, be sure to remove the jewelry and wear a mouth guard.
Be on the lookout for signs of infection, such as redness or swelling.
Schedule regular dental cleanings and exams with the dentists at Blanco Circle Dental Care.
Call Our Office Today
For more information about the proper care of oral piercings, or to schedule a dental checkup, contact Blanco Circle Dental Care. We conveniently serve patients in Salinas, CA, as well as Hollister, Monterey, Seaside, Prunedale, Marina, Greenfield, Gilroy and King City and beyond.
No Comments »
No comments yet.
RSS feed for comments on this post.
Leave a comment