January 8, 2015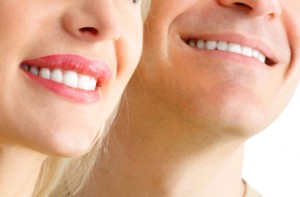 2015: New Year, new beginning, clean slate. Why not a new smile? If you've only dreamt of having a beautiful, white, straight smile, then dream no more. Dr. Gary Klugman and Dr. Christina Bianco at Blanco Circle Dental Care in Salinas, CA, can give you that dreamy smile with porcelain veneers.
Porcelain veneers are a modern dental wonder. Composed of layer upon ultra-thin layer of dental porcelain or composite resin, porcelain veneers—also call dental veneers—are cemented to your front teeth. Veneers not only give you a new and beautiful smile, they also conceal the imperfections of your old smile: chipped or mildly cracked teeth, stained teeth and crooked teeth.
Porcelain Veneers: Natural Looking and Comfortable
Once you and your dentist at Blanco Circle Dental Care determine that porcelain veneers are the best cosmetic procedure for you, then you are likely just two appointments away from having that new smile. At your first visit, we'll need to take an impression of your teeth, photos and possibly x-rays in order to design veneers that are a match to your mouth, jaw and face. We'll also need to moderately prep your teeth for porcelain veneers by removing a small amount of your teeth's enamel surface. This way, the veneers will lay flush with your other teeth.
While your permanent veneers are precisely fabricated in a dental lab, you'll wear temporary veneers. Then in a few weeks when your veneers are ready, you'll return to our office to have them cemented to your front teeth. If necessary, the dentist will carefully trim the veneers for a perfect fit and a perfect smile for the New Year!
Call Our Office Today
If you would like to learn more about porcelain veneers, or to schedule a consultation, call the office of Blanco Circle Dental Care in Salinas, CA, today. We also conveniently serve patients in Hollister, Monterey, Seaside, Prunedale, Marina, Greenfield, Gilroy and King City and beyond.
No Comments »
No comments yet.
RSS feed for comments on this post.
Leave a comment