April 22, 2015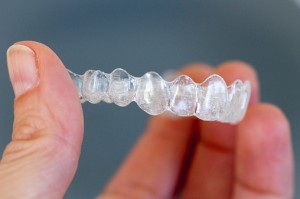 If you didn't have the opportunity to have traditional braces when you were a child, then you may still want to have orthodontic treatment, but not the mouthful of metal. No worries. With ClearCorrect Invisible Braces, Dr. Gary Klugman and Dr. Christina Bianco at Blanco Circle Dental Care have made many smiles around Salinas, CA, more attractive and they can do the same for you.
ClearCorrect straightens teeth using a series of clear, custom-made and removable aligners that move teeth gradually. You'll need to wear your ClearCorrect aligners for the better part of the day, removing them only to eat, drink or brush and floss your teeth. ClearCorrect can be used to treat a number of orthodontic conditions, including:
Teeth that are crooked or rotated
Underbites
Overbites
Gaps between teeth
Teeth that are overcrowded
The ClearCorrect Process
When you come to Blanco Circle Dental Care for ClearCorrect, we'll take impressions, photographs and x-rays of your teeth. These, along with a detailed prescription from Dr. Klugman or Dr. Bianco will be sent to the ClearCorrect lab where a 3D model of your teeth is created. From this, a treatment plan is developed to show you how and where your teeth will move through each phase of your ClearCorrect orthodontic course. If you and the dentist approve the treatment plan, then your aligners will be fabricated in the ClearCorrect lab and sent to Blanco Circle Dental Care.
The aligners arrive in a series of sets. You'll need to wear each set for about three weeks before moving on to the next set. As you progress, you'll see your teeth gradually move into position. Depending on your unique situation, treatment may take one to two years. Then, you'll see the beautifully straight smile you've always wanted.
Schedule an Appointment Today
If you'd like to learn more about what ClearCorrect can do for your smile, then call for a consultation at Blanco Circle Dental Care. We conveniently serve patients in Salinas, CA, as well as Hollister, Monterey, Seaside, Prunedale, Marina, Greenfield, Gilroy and King City and beyond.
No Comments »
No comments yet.
RSS feed for comments on this post.
Leave a comment