February 8, 2015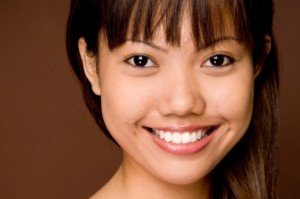 When you see your smile in the mirror or in a picture, is your eye drawn to that one little flaw? If there was just something you could do to fix it, then you'd have the greatest smile imaginable. Well, cosmetic bonding might be the fix your smile needs. Dr. Gary Klugman and Dr. Christina Bianco at Blanco Circle Dental Care in Salinas, CA, have used cosmetic bonding to improve many patients' smiles and they can do the same for you!
With cosmetic bonding, the dentists at Blanco Circle Dental Care can repair a number of imperfections in your smile, including teeth that are chipped, cracked or stained and discolored; teeth that are somewhat misaligned or have irregular gaps between them; and teeth that are overly worn down.
What is Cosmetic Bonding?
Cosmetic bonding is a relatively simple procedure that Dr. Klugman or Dr. Bianco can usually accomplish in a single visit. In fact, if you've ever needed a dental cavity filled, then chances are you have some of the same material dentists use for bonding in your mouth already. In the case of cosmetic bonding, this same material—a tooth-colored composite resin—is applied to the surface of your flawed tooth or teeth to create a more pleasing appearance.
To restore your tooth, the dentist applies the composite resin to the tooth's surface, and then carefully shapes it and quickly hardens it with a curing light. This process is repeated until the flaw is repaired and the desired appearance is achieved. Finally, we make sure the bonding material is polished to match the sheen of your existing teeth. In one short visit, that one little flaw is fixed and you have a beautiful, new smile!
Call Our Office Today
If you'd like to schedule an appointment for cosmetic bonding, then call the office of Blanco Circle Dental Care in Salinas, CA. We conveniently serve patients in Hollister, Monterey, Seaside, Prunedale, Marina, Greenfield, Gilroy and King City and beyond.
No Comments »
No comments yet.
RSS feed for comments on this post.
Leave a comment