November 8, 2014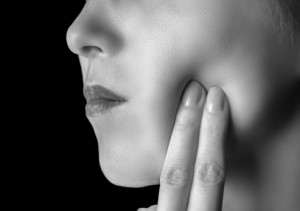 It's widely recognized that having cavities is bad for your oral health. Recent studies, however, are shedding some interesting light on the correlation between dental decay and oral cancer. Your local Salinas, CA experts, Dr. Klugman and Dr. Bianco, can assist you in developing a healthy smile through preventative and restorative dental treatments.
Cavities and Oral Cancer Detection
A September 2013 study published in  JAMA Otolaryngology–Head & Neck Surgery by researchers at the University of Buffalo found that people with the most cavities were the least likely to have oral cancer. The researchers compared 399 patients with oral cancer with 221 cancer free patients. They found "… an independent association between dental caries [cavities] and head and neck squamous cell carcinoma [oral cancer cells]", citing that the lactic acid produced by bacteria in cavities actually stop the development of these cancer cells. Researchers state that the bacteria are similar to those found in yogurt.  In addition to preventing head and neck cancer, they can also help lower the risk of inflammatory diseases, allergies and some other types of cancer. Critics of the findings say that the results are preliminary and don't distinguish between the causes of the cavities (periodontal disease) and don't address the associated consequences of dental diseases that carry their own health risks. Other experts agreed, but noted that the findings could lead to new ways to treat and prevent oral cancers.
Oral cancer is a serious condition that must be detected early for positive treatment outcomes. Dentists screen for oral cancers as part of your regular dental checkup which is one reason why visiting the dentist every 6 months is vital to your good health. During an exam, the dentist will check your head, neck and the inside of your mouth for abnormal lumps, bumps, lesions and discolorations. If an abnormality is found, the dentist will take a tissue simple for analysis or send you to a specialist for further investigation. Increased risks for developing oral cancer include excessive consumption of tobacco products, alcohol and contraction of the Human Papillomavirus (HPV).
Cavity Prevention and Oral Cancer Screening in Salinas, CA
Whether you are concerned about cavities or oral cancer, it's important to have regular dental checkups to protect your teeth and your overall health. The doctors at Blanco Circle Dental Care are happy to help you do so today. Contact Dr. Klugman and Dr. Bianco today to schedule your next visit. The doctors proudly serve residents in Salinas, CA, Hollister, Monterey, Seaside, Prunedale, Marina, Greenfield, Gilroy, and King City.