December 8, 2014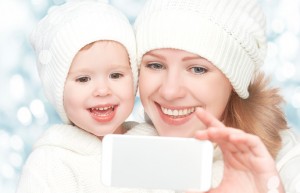 If you dread hearing the words, "Say Cheese!" each holiday season, it's time to make a change. Everyone deserves a bright and confident smile for their holiday photos. If you are less than satisfied with the color, hue, or brightness of your smile, you can make an appointment with Dr. Klugman and Dr. Bianco of Blanco Circle Dental Care today for quick and effective professional teeth whitening treatment. Blanco Circle proudly restores smiles daily throughout Salinas, CA, Hollister, Monterey, Seaside, Prunedale, Marina, Greenfield, Gilroy, King City, and the surrounding communities.
What Are Your Teeth Whitening Options?
Teeth Whitening Toothpaste- Although there are many brands of toothpaste on the market claiming to be able to whiten your teeth, none of them actually can. These products only contain mild abrasives which are barely able to polish away the shallow surface stains left by your morning cup of coffee. Whitening toothpastes are only effective as a maintenance tool used in between more effective teeth whitening treatments.
Over-the-Counter Teeth Whitening– These products come in many varieties including whitening rinses, strips, gels, and take-home trays; however, it can take several weeks of daily use before you can achieve the same results as one application of a professional teeth whitening product. Because of this, there is also a high risk of gum irritation and infection.
Professional Teeth Whitening– Blanco Circle offers both in-office and take-home professional teeth whitening options. Dr. Klugman and Dr. Bianco use the Opalescence teeth whitening system with comfortable and customized whitening trays and professional-grade teeth whitening solution; as well as instructions for proper use. They can also provide protection from irritation if you have sensitive teeth and gums.
Blanco Circle Bright White Forever Teeth Whitening Program
Blanco Circle now offers free teeth whitening for life to patients who meet certain requirements. In this program you will receive the take-home custom whitening trays and professional bleaching gel refills to use at your leisure for life. Participation in the Bright White Forever program is simple. All you need to do is:
Holiday Teeth Whitening Appointments in Salinas, CA
If you've been hiding your smile, Blanco Circle Dental Care can help you shine bright this holiday season with safe and effective professional teeth whitening in just one visit. Make an appointment with the experienced cosmetic dentists of Blanco Circle today, to correct any cosmetic dental imperfection.  Dr. Klugman and Dr. Bianco proudly serve families throughout Salinas, CA, Hollister, Monterey, Seaside, Prunedale, Marina, Greenfield, Gilroy, King City, and nearby areas.
No Comments »
No comments yet.
RSS feed for comments on this post.
Leave a comment