February 22, 2015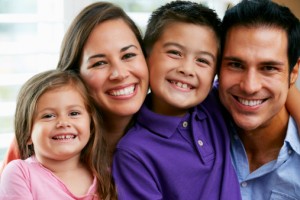 Beautiful and healthy smiles don't just happen. Like anything worth having they take work. And in this case, the work is completed by a partnership: you and your dentist. With general and family dentistry from Blanco Circle Dental Care in Salinas CA, you can rely on Dr. Gary Klugman and Dr. Christina Bianco to be your trusted partners in achieving beautiful and healthy smiles for you and your entire family.
Dental Checkups: the Foundation of General and Family Dentistry
In keeping with the recommendation of the American Dental Association, Drs. Klugman and Bianco would like to see you and each member of your family every six months for checkups. With these regularly scheduled visits, we can better track your oral health and spot any developments before they become painful or expensive problems.
At these checkups, we will clean your teeth and remove plaque buildup; we'll check the health of your gums and other soft tissue; and we'll carefully examine your teeth for decay. If we do find a cavity—or any other concerning issue, such as gum disease, signs of TMJ (temporomandibular joint disorder) or teeth clenching and grinding—then we will want to treat with the most up-to-date procedure. Thus, we offer tooth-colored fillings for cavities, TMJ therapy to relieve your pain and nightguards to protect your teeth from nighttime teeth grinding.
Your Role in General and Family Dentistry
Dr. Klugman and Dr. Bianco want you to take a proactive role in your dental care. Therefore, we encourage you to contact our office immediately if you or a family member is experiencing discomfort or any visible concern. Beyond that, our dental hygienists will show you how to properly brush and floss your teeth, so that you can maintain your oral health in between your regularly scheduled checkups.
Schedule an Appointment Today
For the best in general and family dentistry in Salinas, CA, call the office of Blanco Circle Dental Care today. We conveniently serve patients in Hollister, Monterey, Seaside, Prunedale, Marina, Greenfield, Gilroy and King City and beyond.
March 19, 2013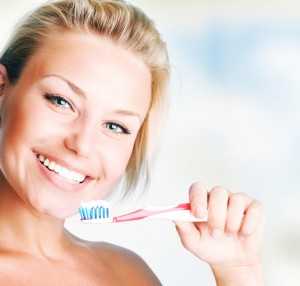 Just because you're brushing your teeth regularly doesn't necessarily mean you are taking good care of them. Even people that brush regularly can still wear their teeth away. It is important to look carefully at your brushing technique, your toothbrush and your toothpaste. Blanco Circle Dental Care wants all of our patients to take the best care of their teeth possible.
Make sure you're not brushing too hard. If your toothbrush bristles are looking frayed or bent after a short amount of time, it could be a sign that you're brushing too hard. Brushing too hard can wear the gum tissue away.  Also, make sure you're using the right kind of toothbrush. If the bristles are too hard or rough, you could actually be wearing the enamel off of your teeth when you think you're cleaning them.
Selecting the right toothpaste is very important to ensure a healthy smile, and is something most people don't think a lot about. Not all toothpastes are created equal. Make sure it's not too abrasive, or you could be accidentally wearing away the surface of your teeth when you think you're cleaning them. Whitening toothpastes are often among the worst, as they may be 'whitening' your teeth by using abrasive materials to remove the top layer of your teeth. To get a copy of our list of different kinds of toothpaste and their abrasiveness, email us at drk@salinasdental.com.
It is not enough to just brush your teeth. Make sure you're using the proper tools while doing so to ensure the continued health of your smile. Pay careful attention to your toothpaste selection, they are not all created equal. Call us to learn more and make sure you've made the right choices for your smile.
At Blanco Circle Dental Care, Dr. Gary Klugman and Dr. Christina Bianco provide quality general, cosmetic and sedation dentistry services. Our Salinas, CA dental office serves patients from Hollister, Monterey, Seaside, Prunedale, Marina, Greenfield, Gilroy, and King City. Call us today to schedule your next appointment.