February 22, 2015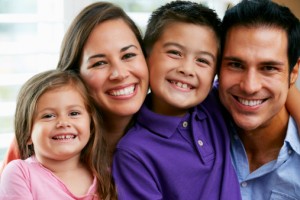 Beautiful and healthy smiles don't just happen. Like anything worth having they take work. And in this case, the work is completed by a partnership: you and your dentist. With general and family dentistry from Blanco Circle Dental Care in Salinas CA, you can rely on Dr. Gary Klugman and Dr. Christina Bianco to be your trusted partners in achieving beautiful and healthy smiles for you and your entire family.
Dental Checkups: the Foundation of General and Family Dentistry
In keeping with the recommendation of the American Dental Association, Drs. Klugman and Bianco would like to see you and each member of your family every six months for checkups. With these regularly scheduled visits, we can better track your oral health and spot any developments before they become painful or expensive problems.
At these checkups, we will clean your teeth and remove plaque buildup; we'll check the health of your gums and other soft tissue; and we'll carefully examine your teeth for decay. If we do find a cavity—or any other concerning issue, such as gum disease, signs of TMJ (temporomandibular joint disorder) or teeth clenching and grinding—then we will want to treat with the most up-to-date procedure. Thus, we offer tooth-colored fillings for cavities, TMJ therapy to relieve your pain and nightguards to protect your teeth from nighttime teeth grinding.
Your Role in General and Family Dentistry
Dr. Klugman and Dr. Bianco want you to take a proactive role in your dental care. Therefore, we encourage you to contact our office immediately if you or a family member is experiencing discomfort or any visible concern. Beyond that, our dental hygienists will show you how to properly brush and floss your teeth, so that you can maintain your oral health in between your regularly scheduled checkups.
Schedule an Appointment Today
For the best in general and family dentistry in Salinas, CA, call the office of Blanco Circle Dental Care today. We conveniently serve patients in Hollister, Monterey, Seaside, Prunedale, Marina, Greenfield, Gilroy and King City and beyond.
January 22, 2014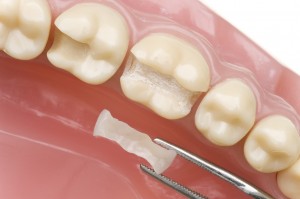 There is no doubt people are very particular about how they want their smile to look. After all, a smile is a first impression, and you want to make the best first impression possible. At Blanco Circle Dental Care, we are here to make sure your smile looks exactly the way you want it to, which is why we offer tooth-colored fillings.
There are many reasons why people choose tooth-colored fillings. One of the more popular reasons is because tooth-colored fillings help you avoid the look of having a mouth full of metal. Many people want a more natural look when it comes to their dental work, and tooth-colored fillings are able to give you that look. The important aspect about fillings is the fact that it saves your tooth. When there is a cavity or decay, our doctors remove the decay and fill the space with your desired filling. If not treated in the proper amount of time, the problem can worsen, even leading toward bone loss.
One of the benefits of having tooth-colored fillings is that it gives you back the confidence you may have lost feeling insecure about your smile. If you aren't proud of your smile, it can completely alter the way you interact with people and how you view yourself. There is no doubt our experience team is able to restore your confidence and bring your smile to the next level. If you're interested in tooth-colored fillings, contact our office and will be happy to help you on your journey of dental health!
At Blanco Circle Dental Care, Dr. Gary Klugman and Dr. Christina Bianco provide quality general, cosmetic and sedation dentistry services. Our Salinas, CA dental office serves patients from Hollister, Monterey, Seaside, Prunedale, Marina, Greenfield, Gilroy, and King City. Call us today to schedule your next appointment.